What Do You Want?
"And I am sure that God, who began the good work within you, will continue his work…For God is working in you, giving you the desire to obey him and the power to do what pleases him." - (Philippians 1:6; 2:13, NLT)
When Jesus met two of the apostles for the first time He asked them the question: "What do you want?" They were disciples of John the Baptist and John had instructed them to follow Jesus. They were following behind Jesus as He walked down a road. Jesus turned and asked them this question when He saw them.
Following Jesus can have a dynamic impact upon the way we answer that question. We often have a flawed "want to" when we meet Jesus. But as we follow Him He heals those flaws in the desires of our hearts. I remember a college student who met Jesus and was following Him for some time. As she expressed her excitement about the changes in her life she exclaimed, "I wonder where my want to went to!"
As we follow Jesus we discover that when He shows us what we should want we need more than just knowing what we should want. We need the power to do what we should want to do. As a pastor over many decades, I have been intrigued by the importance of this question. Why do some people earnestly desire to do the will of God while many others are apathetic?
According to Paul, it is God who gives us the unflawed "want to" and the dynamic power to obey Him and do what pleases Him. Would you like to follow Jesus and wonder where your "want to" went to? Begin every day by letting Jesus ask you, "What do you want?"
---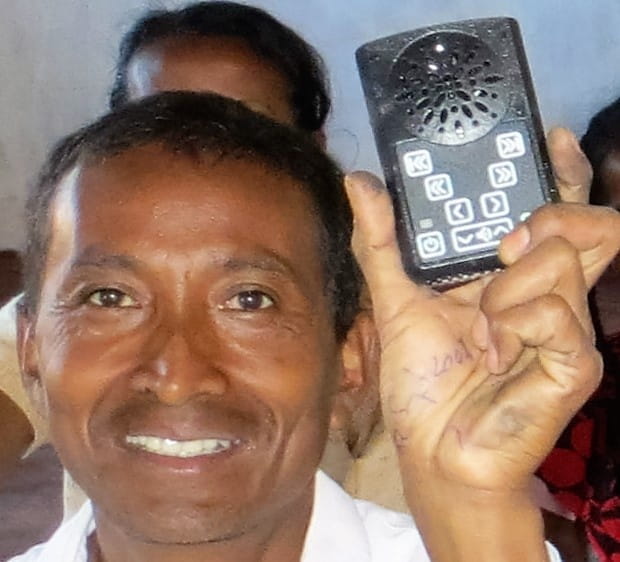 Give MBC to developing nations
Do you love The Mini Bible College by Dick Woodward? We do, too! That's why ICM has translated MBC into more than 40 languages and distributes it for free to church leaders, pastors and small groups all over the world.