Why Are You Here?
"What are you doing here, Elijah?" - (1 Kings 19: 9)
I find great meaning in the questions God asks people in the Bible. On our journeys of faith, our loving God sometimes needs to ask us this question He asked Elijah. Where we place the emphasis in a statement can sometimes completely change its meaning. For example, we can say, "A woman, without her, man is lost!" Or we can say, "A woman without her man is lost! Using the very same words we can communicate two very different meanings.
God's question to Elijah might have been "What are you doing here Elijah?" Or the question could simply have been "What are you doing here, Elijah?"
A very godly saint was named Bernard. A dog was named after him and so we usually think of a dog when we hear his name. He wrote this question on the inside of the door that led from his tiny cell out into the world: "What are you doing here, Bernard?"
It would be a good idea for us to have that thought engraved on the inside of our door so that every time we leave our home we would be confronted with our vision statement. It would be a good question to have engraved where we would see it as we leave our churches every time we worship or are inspired by great preaching and teaching.
It would also be a good question to ask and answer as we enter our places of business. Our workplace is where God has strategically placed us to be and have an impact for Christ in this world. We should, therefore, begin every day there with this question:
"What are you doing here?"
---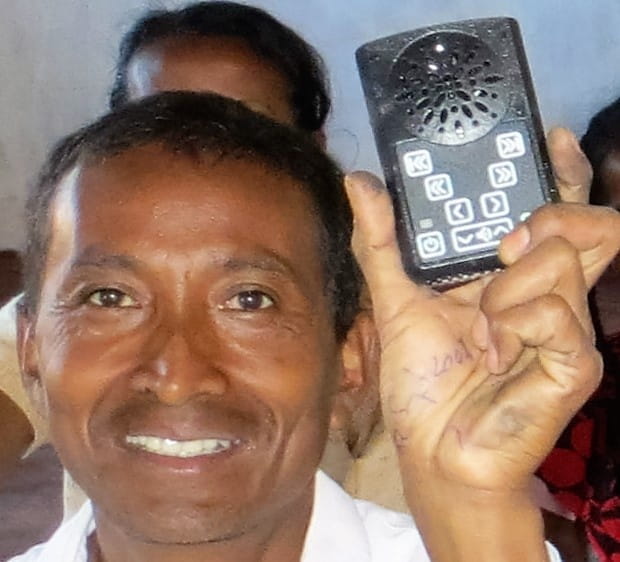 Give MBC to developing nations
Do you love The Mini Bible College by Dick Woodward? We do, too! That's why ICM has translated MBC into more than 40 languages and distributes it for free to church leaders, pastors and small groups all over the world.