The Blessed Man
"Blessed is the man who does not walk in the counsel of the wicked …
Stand in the way of sinners, or sit in the seat of mockers.
But his delight is in the law (Word) of the LORD,
And on his law he meditates day and night.
He is like a tree planted by streams of water…" (Psalm 1: 1-3)
The First Psalm establishes a pattern. The blessings of the blessed man are not a coincidence. They are a banquet of consequences. He is blessed because he is no mocker; he is a believer. This man is blessed because he loves the Word of God and he walks in the counsels of God he finds in the Word of God. This means he knows that the way to convert the Word of God into a power and a force in his life is to obey and apply the Word of God.
This is described metaphorically when we're told he resembles a tree which has its roots in watery soil. The Scripture is described metaphorically as water and that helps us understand this metaphor. A blessed man has his view of life and his value system firmly planted in the Word of God. He is in the Word and the Word is in him and that explains his blessings.
Perhaps his greatest blessing is that he does not stand in the way of sinners. Over the last 60 plus years I have picked up the pieces with many sinners. That experience has confirmed the teaching of Scripture that the way of the sinner is the pits.
Would you like to be the blessed man or woman? Read, believe and meditate in the Word of God regularly applying to your life what you are reading.

---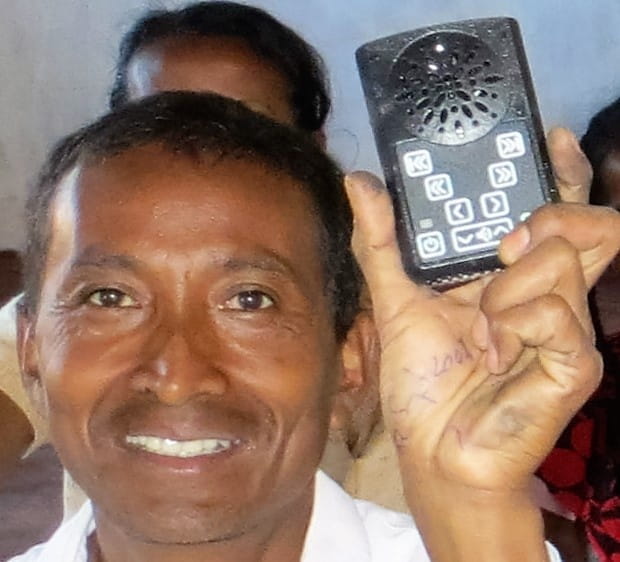 Give MBC to developing nations
Do you love The Mini Bible College by Dick Woodward? We do, too! That's why ICM has translated MBC into more than 40 languages and distributes it for free to church leaders, pastors and small groups all over the world.