The Secret Things
"The LORD our God has secrets known to no one. We are not accountable for them, but we and our children are accountable forever for all that He has revealed to us that we may obey…" - (Deuteronomy 29:29 NLT)
According to Moses, there are secrets God has determined to keep secret. (Perhaps these secrets are on a need to know basis.) However, the things God wants us to do, He has made very plain through His Word, especially the Living Word, His beloved Son. But, if God has willed to remain silent about His secrets, it would be pompous arrogance for us to say we can answer all the "why" questions regarding our suffering.
Where did we ever get the idea that we should expect to understand everything that happens to us? Where did we ever get the absurd notion that God owes us an explanation for everything He has done and is doing in our world and in our lives? If God gave us an explanation for everything and the answers to all of our "why" questions, the very essence of faith and the need for faith would be eliminated.
Almighty God has willed that without faith we cannot please Him, or come to Him (Hebrews 11:6). God is pleased when we echo these words of Job: "Though He slay me, yet will I trust Him" (Job 13:15 NKJV).  In my own words, God is pleased when we come to Him in our crucibles of suffering and cry, "If you heal me, that's all right. But, if you don't heal me, that's all right, too, because You are all right!"
Can you say you are all right because He is all right? Can you leave the secret things with Him?
---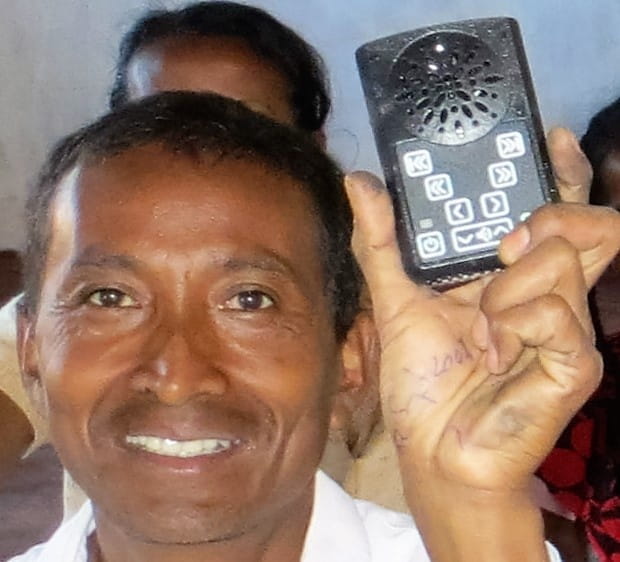 Give MBC to developing nations
Do you love The Mini Bible College by Dick Woodward? We do, too! That's why ICM has translated MBC into more than 40 languages and distributes it for free to church leaders, pastors and small groups all over the world.