Values Clarification and Application
"Throw yourselves into the work of the Master, confident that nothing you do for Him is a waste of time or effort." - (1 Corinthians 15:58, The Message)
We are exhorted by the Apostle John to confess Jesus Christ (1 John 4). That is a compound Greek word that means to speak the same thing or to agree with the values of Jesus. I challenge you to clarify your value system and apply these eternal values I have focused for you. The eighth and final eternal value is: the work of God is a greater value than the works of man.
In his two swan songs (Psalm 127 and the book of Ecclesiastes) Solomon told us it is possible to work very hard in vain our entire lives when we work for the wrong things.
Many years ago a Methodist missionary, who had labored in India for fifty years, was saying farewell to the people of India, whom he loved very much. He had won the respect of many of the large gathering of influential, high-caste Indian political and professional leaders who gathered for his farewell address. After he proclaimed the Gospel that night in the mighty energizing power of the Holy Spirit, his concluding words to them were: "If what I have told you tonight and for the past fifty years isn't true, it doesn't matter; but, if what I have told you is true, then nothing else matters!"
I want to conclude my perspective on these eternal values the same way that missionary concluded his message to those leaders in India. If what I have written about the meaning of these eternal values isn't true, then what I have written here doesn't matter. But, if what I have written here is true, then nothing else matters!
---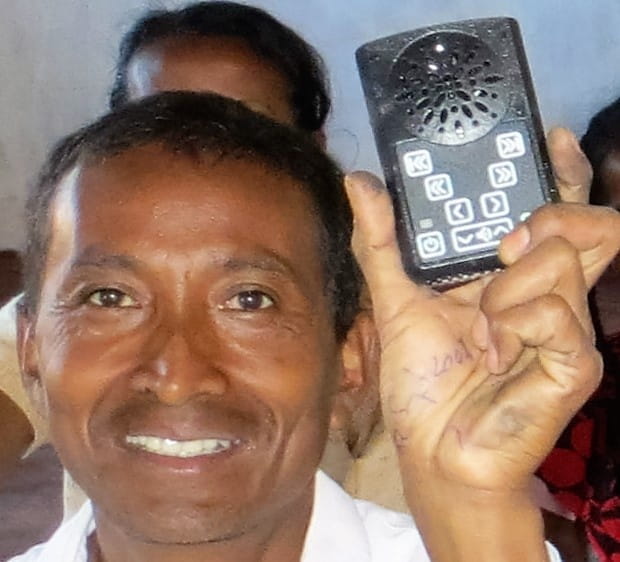 Give MBC to developing nations
Do you love The Mini Bible College by Dick Woodward? We do, too! That's why ICM has translated MBC into more than 40 languages and distributes it for free to church leaders, pastors and small groups all over the world.