A Prescription for Preparation
"My voice You shall hear in the morning, O Lord; In the morning I will direct it to You…" - (Psalm 5:3)
What would you think of a concert violinist who played a brilliant concerto and then instead of granting an applauding audience an encore, fervently tuned his violin? Spiritual people over the centuries believed that we should not play the concert of our day and then at night tune our instrument when the concert has already been played.
Do you wake up holy in the morning? I mean, before you have had your coffee, are you spiritual? Most people do not wake up holy. I believe it is possible for spiritual people to wake up holy, but if we will be honest I believe many of us will confess there are times we do not wake up that way.
George McDonald, a mentor of C.S. Lewis, wrote: "With every morn my life afresh must break the crust of self gathered about me fresh, that Thy Wind-Spirit might rush in, shake the darkness out of me and rend the mesh the spider devils spin out of my flesh, eager to net my soul before it wake, that it may slumber us lie and listen to the snake." 
That is an eloquent and accurate description of the way I sometimes awaken. When I wake up listening to the snake I need to ask God to break the crust of self that has gathered about me fresh, shake the darkness out of me and then do something about my flesh. My flesh is my human nature, unaided by God.
Do you sometimes wake up listening to the snake? When you do, let George McDonald show you what to do about your unaided human nature.

---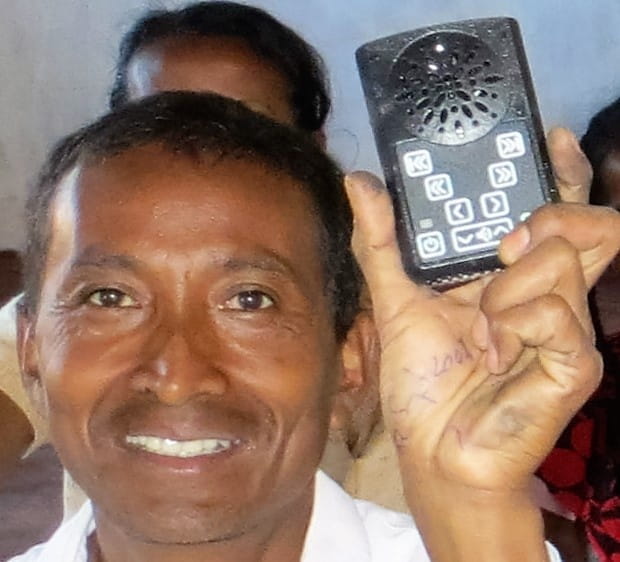 Give MBC to developing nations
Do you love The Mini Bible College by Dick Woodward? We do, too! That's why ICM has translated MBC into more than 40 languages and distributes it for free to church leaders, pastors and small groups all over the world.