A Spiritual Cardiogram
"Search me, O God, and know my heart; test me and know my thoughts. Point out anything in me that offends You, and lead me along the path of everlasting life." - (Psalm 139: 23, 24 NLT)
Jeremiah wrote that our heart is "… deceitful above all things…" He asked: "Who can know it?" Then he answered his own question by writing that only the Lord knows our heart. (Jeremiah 17: 9, 10)
Jesus described serious heart pathology when He taught: "For from within, out of a person's heart come evil thoughts, sexual immorality, theft, murder, adultery, greed, wickedness …" He then declared that all these evil things and more come from within our heart and not from outside influences. (Mark 7: 21, 22) Jesus agreed with the Proverb: "Keep your heart with all diligence, for out of it spring the issues of life." (Proverbs 4:23)
The Apostle Paul wrote: "When the Lord comes, He will … reveal our private motives." Then we will receive praise, or the opposite. (1 Corinthians 4: 3-5)
Consider the amazing wisdom of David when he prayed his Psalm 139 prayer that I label A Spiritual Cardiogram. To paraphrase and summarize, David was asking God to take the lid off his mind and show Him the thoughts that should not be there. Then he asked God to take the lid off his heart and show him the motives that should not be there because he wanted to walk, looking up, with eternity in his perspective.
We should not wait until judgment to have a spiritual cardiogram any more than we would wait for a heart attack before having a medical cardiogram. We should ask God to take the lid off our thoughts and motives now while we can address the challenges we find there.
---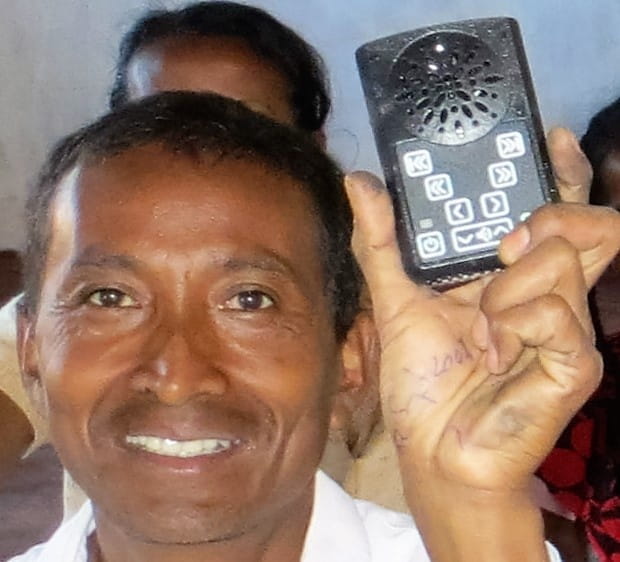 Give MBC to developing nations
Do you love The Mini Bible College by Dick Woodward? We do, too! That's why ICM has translated MBC into more than 40 languages and distributes it for free to church leaders, pastors and small groups all over the world.