A Prayer for the Dark Valleys
"Yea, though I walk through the valley of the shadow of death, I will fear no evil; for You are with me; Your rod and Your staff, they comfort me. You prepare a table before me in the presence of my enemies; You anoint my head with oil; my cup runs over." - (Psalm 23:4-5)
In your dark valleys, learn to pray in this manner: "As I enter this valley, Lord, I will not be paralyzed by fear, because I believe You are with me. Your ability to protect me and lead me through this valley is a comfort to me. I know that in the darkest and scariest part of this valley, in the middle of all the life threatening danger, You will spread a table of provision for me.
I am trusting You completely to anoint me with the oil of Your individualized, personalized and attentive care. I believe you will give me mercy for my failures and the grace I need to help me in my time of need. You will also pursue me like a 'Hound of Heaven' with Your goodness, unconditional love and acceptance, when I wander away from Your loving care."
Finally, thank your Good Shepherd-God that you can trust Him to lead you through this life to unbroken fellowship with Him forever in Heaven; to the green pastures that never turn brown, the still waters that never become disturbed, and the cup that never empties.
Offer this prayer to "the God of peace, Who brought up from the dead that great Shepherd of sheep, Who through the blood of the everlasting covenant, can make you complete in every good work to do His will, working in you that which is well pleasing in His sight, through Jesus Christ, to Whom be glory forever and ever. Amen." - (Hebrews 13:20-21)
Dick Woodward, from Psalm 23 Sheep Talk

---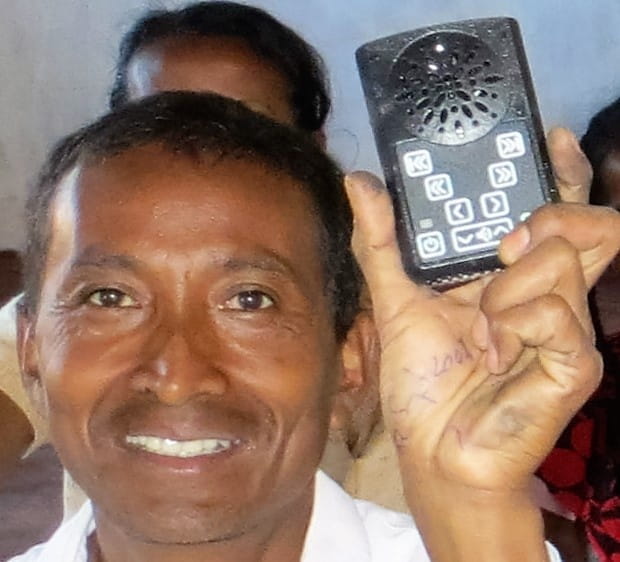 Give MBC to developing nations
Do you love The Mini Bible College by Dick Woodward? We do, too! That's why ICM has translated MBC into more than 40 languages and distributes it for free to church leaders, pastors and small groups all over the world.