A Prescription for Teamwork
"And every man stood in his place all around the camp (of the Midianites); and the whole army (of Midian) ran and cried out and fled." - (Judges 7:21)
One of the greatest victories described in the Old Testament is the victory of Gideon over the army of the Midianites. There were several hundred thousand Midianites and Gideon only had 300 soldiers. In the middle of the night, in pitch darkness, Gideon placed his 300 committed warriors in three strategic locations around the sleeping army of their enemy.
On signal from Gideon each group of 100 soldiers exposed 100 torches, blew 100 bugles, and then 100 men shouted: "The sword of the Lord and of Gideon!" This gave their enemy the impression they were surrounded by a powerful army. They completely panicked. In the darkness they began fighting each other and were soon conquered.
Although this was a great miracle it was a miracle that required a total commitment on the part of Gideon's 300. That's why he reduced his army down to less than one percent of what he started with. He had to know that his men were a one hundred percent committed minority rather than an apathetic majority.
This victory also teaches the critically important concept of teamwork. The work of God is a team sport and requires a team effort. The verse I quoted summarizes the key to this great victory. We read that every man of the 300 'stood in his place.' If a percentage of them had been too frightened to execute this plan the event would have been a disaster.
Are you willing to find and stand in your place that together we might defeat all the powers of hell?
---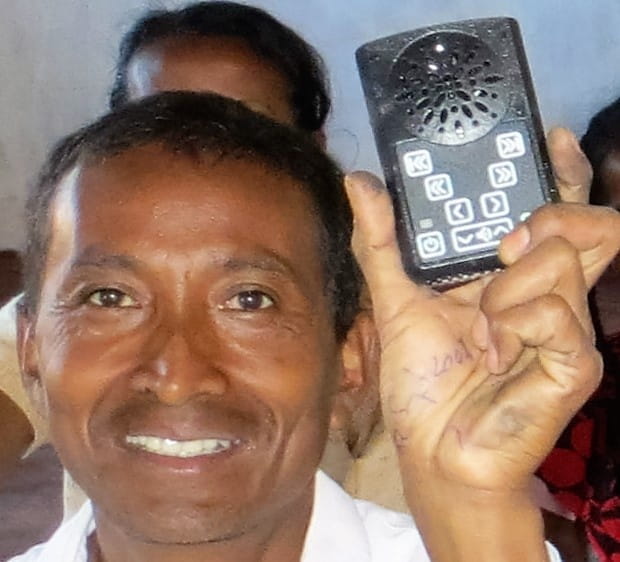 Give MBC to developing nations
Do you love The Mini Bible College by Dick Woodward? We do, too! That's why ICM has translated MBC into more than 40 languages and distributes it for free to church leaders, pastors and small groups all over the world.