A Spiritual Garden
"Do not be deceived, God is not mocked; for whatever a man sows, that he will also reap. For he who sows to his flesh will of the flesh reap corruption … What counts is a new creation."  - (>Galatians 6: 7, 8, 15)
The Apostle Paul wrote these words to the Galatians. The first part of this passage is often preached to unbelievers, but Paul was addressing professing believers. As believers this is a spiritual law of our life in Christ. Every day we can sow spiritual seeds in the garden of our life, or we can sow seeds of our flesh in that garden. William Barclay, a professor of Bible at Edinburgh University for forty years, wrote that when the Bible refers to our flesh it means "human nature unaided by God." According to Paul, human nature unaided by God is a seed that produces corruption.
We have the option to sow spiritual seeds in our life every day. Paul writes that these spiritual seeds produce a continuous creation. David prayed "Create in me a clean heart and renew a right spirit in me" (Psalm 51:10). In the New Testament the apostles refer to being born again as a miracle of creation. "Therefore, if anyone is in Christ, he is a new creation; the old has gone, the new has come! All this is from God…" (2Corinthians 5:17, 18).
This means we have two awesome options before us every day: creation or corruption. We can sow spiritual seeds in the garden of our life which continue the act of creation God is miraculously performing in us, or we can sow seeds that produce corruption.
What seeds are you sowing in the garden of your life every day?

---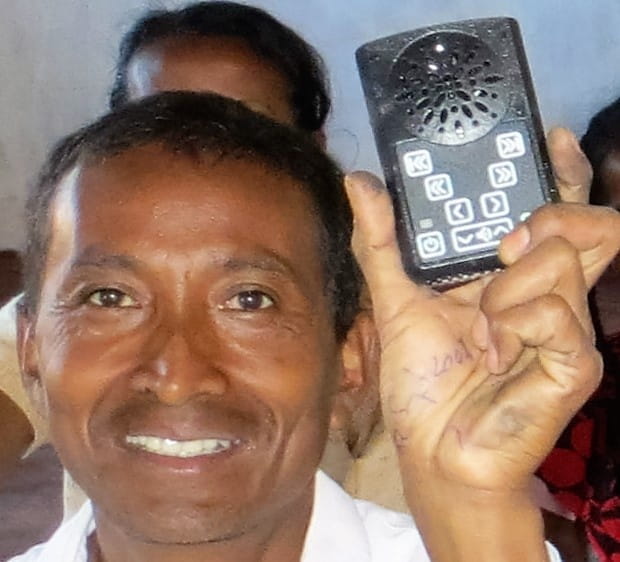 Give MBC to developing nations
Do you love The Mini Bible College by Dick Woodward? We do, too! That's why ICM has translated MBC into more than 40 languages and distributes it for free to church leaders, pastors and small groups all over the world.