Diligently Seeking God
"But without faith it is impossible to please Him, for he who comes to God must believe that He is, and that He rewards those who diligently seek Him." (Hebrews 11:6)
The author of what is called the faith chapter of the Bible presents what we might call "The Hall of Faith." He parades by heroes of faith who showed us by the way they lived what faith is. Before he exhibits these walking definitions of faith, the author writes some introductory thoughts about faith. He writes that without faith it is impossible to please God or come to God. He adds that if we want to come to God or please God we must believe two things about God: We must believe that He is, and that He rewards those who diligently seek Him.
In two places (in Matthew 7 and Luke 11), Jesus taught that we should continuously – and with perseverance – ask, seek, and knock. He gives a great promise with this exhortation. He promises that everyone who asks in this way will receive, and everyone who seeks in this way will find, and the one who knocks in this way will discover that the door on which they are knocking will open to them. Seeking is intense asking and knocking is intense seeking.
Jesus was not talking about salvation when He gave this exhortation. He was teaching us how to diligently seek God. According to the author quoted above this is a prerequisite to pleasing God and coming to God. Can there be such a thing as an authentic believer who does not want to come to God and please God?
If you want to come to and please God find out what it means to diligently seek God.

---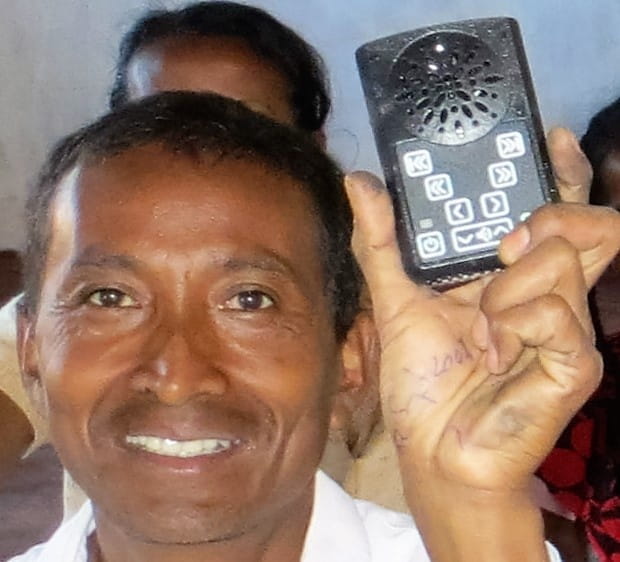 Give MBC to developing nations
Do you love The Mini Bible College by Dick Woodward? We do, too! That's why ICM has translated MBC into more than 40 languages and distributes it for free to church leaders, pastors and small groups all over the world.