Age and Wisdom
 "The days of our lives are seventy years; and if by reason of strength they are eighty years… Teach us to number our days,that we may gain a heart of wisdom." - (Psalm 90: 10,12)
I attended a conference for pastors when I was 25 years old. Our speaker was a famous pastor who had snow white hair. I felt sorry for him because he was so very, very old. When he started to speak to us his first words were: "I'm old. I'm gloriously old and I wouldn't be as young and ignorant as you are for anything in the world!" I was looking at him feeling sorry for him because he was so very old while he was looking at me and feeling sorry for me because I was so very young.
In many cultures of this world today age is considered a plus because wisdom comes with age. The psalm quoted above makes the statement that we reach 80 years "by reason of strength." I have had chronic fatigue since 1978 and have found that strength to be a strength which comes from the Lord and is exhibited in the showcase of my own physical weakness.
I was born eighty years ago today (25 Oct), so these verses resonate with me in a very personal way. Two of the ways Moses exhorts us to apply this psalm is to number (or value) our days and gain a heart of wisdom about how we should spend them.
He then concludes his psalm asking God to show us the work He wants us to do for Him so that His glory might appear to our children. His last words invite God to anoint the work He reveals to us.

---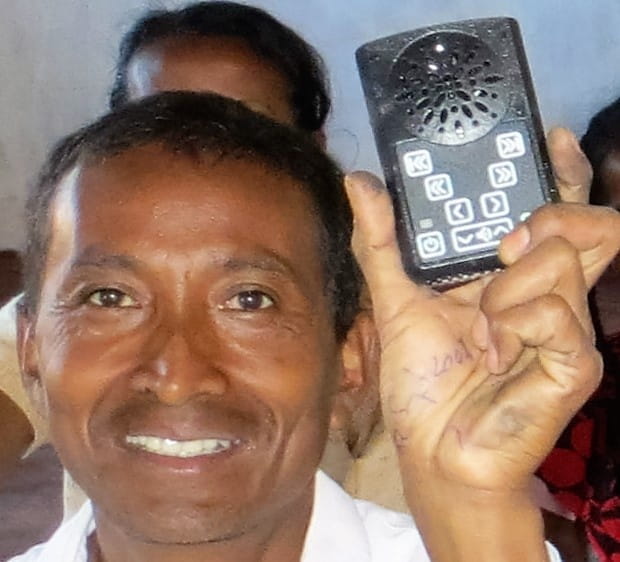 Give MBC to developing nations
Do you love The Mini Bible College by Dick Woodward? We do, too! That's why ICM has translated MBC into more than 40 languages and distributes it for free to church leaders, pastors and small groups all over the world.