A Prescription for Waking Up
 "Give ear to my words, O LORD, consider my meditation. Give heed to the voice of my cry, my King and my God, for to You I will pray. My voice You shall hear in the morning, O LORD; in the morning I will direct it to You, and I will look up." - Psalm 5:1-3
How do you wake up in the morning? Do you wake up holy? I mean, before you have had your coffee are you holy? I believe it's possible to wake up holy but many times I do not wake up that way. George McDonald, a man who mentored C.S. Lewis described the way I often wake up in these words: "With every morn my life afresh must break the crust of self gathered about me fresh, that Thy Wind-Spirit might rush in, shake the darkness out of me and rend the mesh the spider devils spin out of my flesh, eager to net my soul before it wake, that it may slumber us lie and listen to the snake."
William Barclay who taught the Bible at Edinburgh University for 40 years told us that when the Bible refers to the flesh it means "human nature unaided by God." My human nature unaided by God is a monster. That's why I must break the crust of self gathered about me fresh every morning and ask the Wind-Spirit of God to rush in, shake the darkness out of me and rend the mesh the spider devils spin out of my flesh.
I have written before and repeat now for emphasis that we should have this kind of quiet meditation in the morning before we play the concert of our day rather than tune our instrument after we have played that concert.

---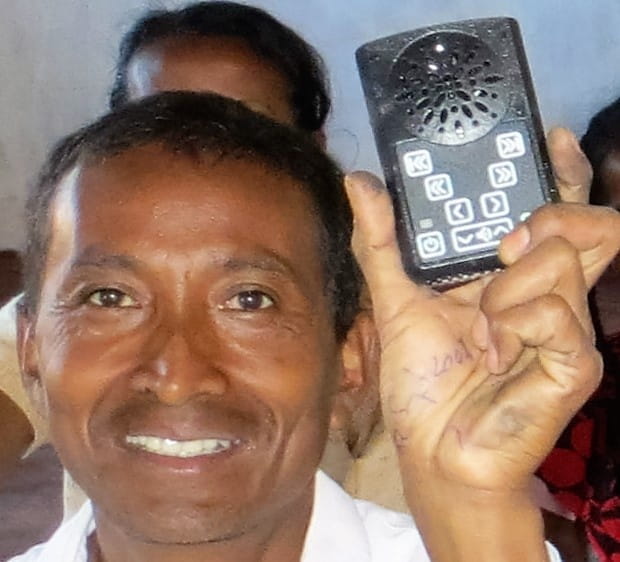 Give MBC to developing nations
Do you love The Mini Bible College by Dick Woodward? We do, too! That's why ICM has translated MBC into more than 40 languages and distributes it for free to church leaders, pastors and small groups all over the world.