The Purpose of the Word of God
 "… My Word… will achieve the purpose for which I sent it." - (Isaiah 55:11)
In a marvelous chapter taken from the prophecy of the one who is called "The prince of the prophets," Isaiah tells us why he preached the Word of God. Earlier in this chapter he proclaimed that there is as much difference between the way we think and act and how God thinks and acts as the heavens are high above the earth. He tells us he preached the Word of God because God's Word can bring about an alignment between the way God thinks and acts and the way people think and act.
There is a strong emphasis in the Scripture on the importance of our will being in alignment with the will of God. Jesus made his greatest prayer when He sweat drops of blood and prayed,"Not My will but Your will be done." He taught His disciples to pray, "Your will be done in earth (or in their earthen vessels), as it is in heaven."
The Word of God frequently describes the struggle between God and men like Moses, Job, Jonah, and many others who finally submit their will to the will of God - and the will of God is done in and through them on earth as it is in heaven. When God declares through Isaiah that His Word will not return to Him without accomplishing the purpose for which He sent it, I am convinced that this is the purpose God had in mind.
When you read or hear the Word of God proclaimed, will you let God accomplish this purpose for the Word of God? Will you let the Word of God bring about an alignment between your will and the will of God?

---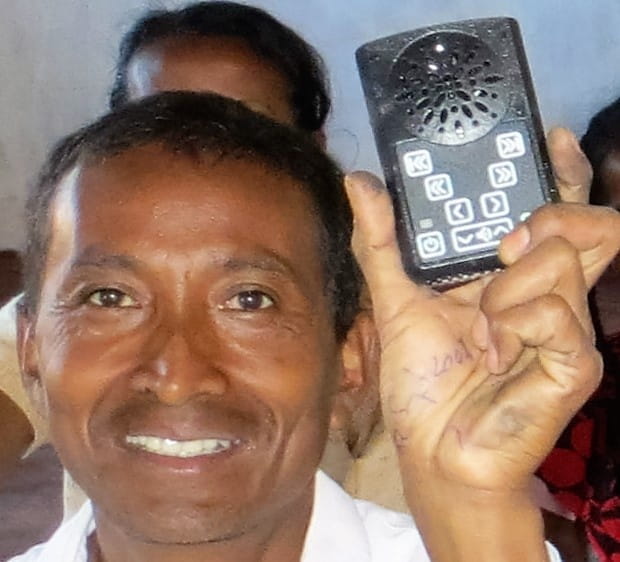 Give MBC to developing nations
Do you love The Mini Bible College by Dick Woodward? We do, too! That's why ICM has translated MBC into more than 40 languages and distributes it for free to church leaders, pastors and small groups all over the world.