February 15, 2019
A Message to the Worrywart
By Skip Heitzig
Have you ever seen a worried bird? Sweating, wringing its little claws, saying, "Honey, the rent on this nest is getting astronomical"?
Jesus said, "Therefore I say to you, do not worry about your life, what you will eat or what you will drink; nor about your body, what you will put on. Is not life more than food and the body more than clothing? Look at the birds of the air, for they neither sow nor reap nor gather into barns; yet your heavenly Father feeds them. Are you not of more value than they?" (Matthew 6:25-26).
Notice the command in these verses: "Do not worry." The way it was written in the original Greek means to stop an action that is already going on. It's as if Jesus said, "I know most of you folks out there are worrying, so stop it. Stop being weighed down by anxious thoughts. Just look at the birds."
You have a God who promises to take care of you. You know why? He is your Father (see vv. 6, 8-9). God is not the birds' Father; He's their Creator. You, on the other hand, have a relationship with Him as both one who is created and one who is His child. If your Father feeds the birds, don't you think your Father is going to take care of you?
"Which of you by worrying can add one cubit [18 inches] to his stature?" (v. 27). The NIV says, "Who of you by worrying can add a single hour to his life?" You're not going to add to your life—or your height—by worrying about it. In fact, you'll probably live less; studies say that stress will shorten your life. "Therefore do not worry…. For your heavenly Father knows that you need all these things" (vv. 31-32).
What were you worried about exactly one year ago today? You might be able to answer that because of an immense trial you were in, but otherwise I'd wager that you can't give a clear answer. Worrying is a fruitless activity. Why bother engaging in it?
"But seek first the kingdom of God and His righteousness, and all these things shall be added to you" (v. 33). Jesus said, "Here's the deal. Just seek Me and My kingdom first, and I'll give you everything you need." That's a great deal. Redirect your energy from worrying about your life to working for God's kingdom. "Therefore do not worry about tomorrow, for tomorrow will worry about its own things. Sufficient for the day is its own trouble" (v. 34). Blessed is the one who is too busy in the day to worry and too sleepy at night to do the same. So work for God. Serve the Lord. Expend your energy for eternal things and fall asleep in peace.
Copyright © 2019 by Connection Communications. All rights reserved.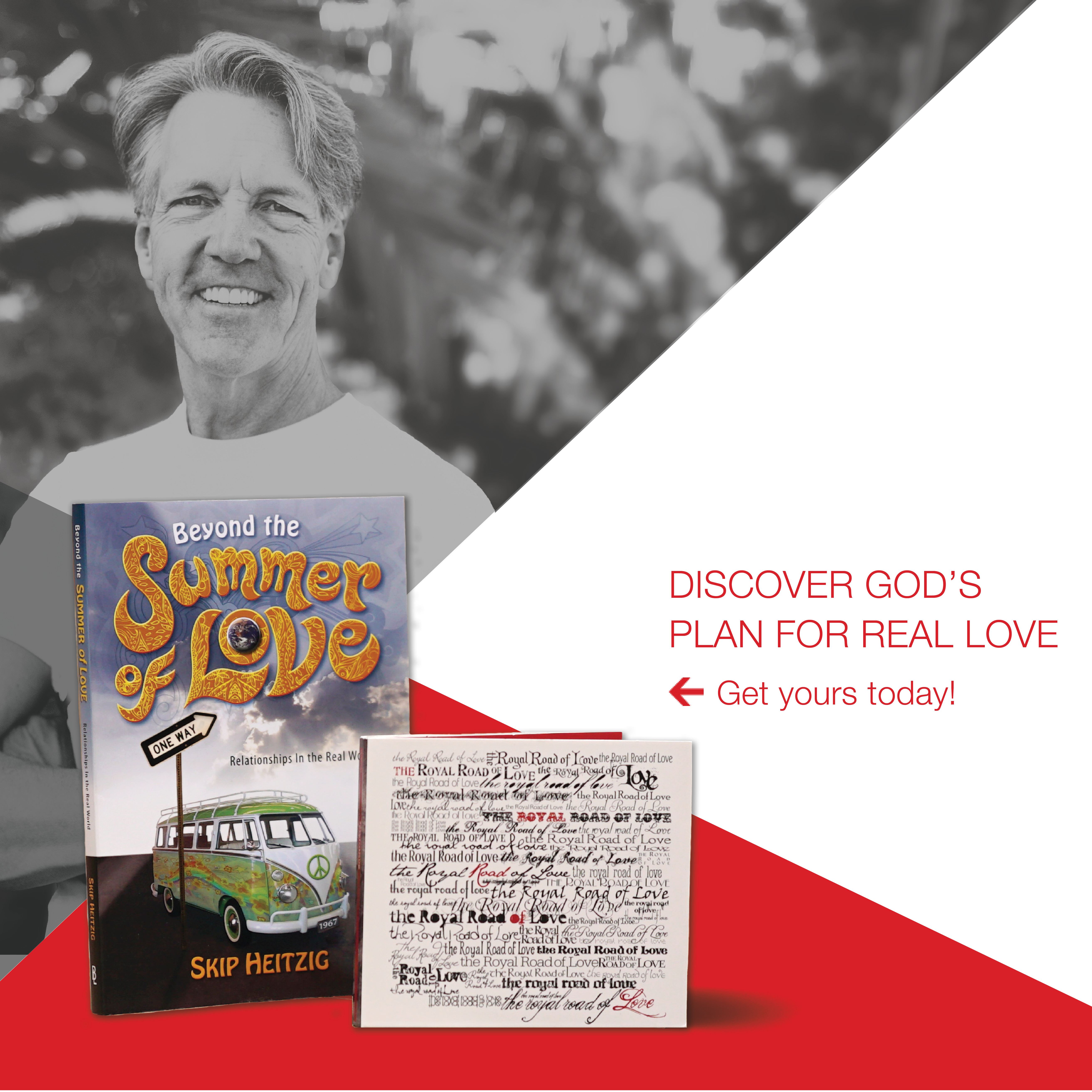 Connect with Skip Heitzig February Resource
Discover God's plan for real love in the real world and develop healthier relationships with Beyond the Summer of Love. Plus, find a fresh expression of love with Skip's collection of song, Scripture, and the solid love of Jesus in The Royal Road of Love CD and booklet.
For more from Skip Heitzig, visit ConnectionRadio.org, and listen to today's broadcast of The Connection with Skip Heitzig at OnePlace.com.