Are You Part of the Family Business? - Connect with Skip Heitzig - Week of December 28, 2018

December 28, 2018
Are You Part of the Family Business?
By Skip Heitzig
Imagine being part of a company that can revolutionize individuals, marriages, families, and whole cities. Imagine being part of a company whose product is so powerful that it works in every culture. Imagine being part of a company whose manual has been translated into every conceivable language and is still the best-selling book in the world.
Well, that's a company you're part of—the family business of God, so to speak. It's the salvation business, and its product is the gospel. It's what Jesus was speaking about when as a young child He said to His mother, "Did you not know that I must be about My Father's business?" (Luke 2:49).
Paul saw our involvement in this family business as a partnership with God. Speaking to the Philippian church, he wrote, "I always pray with joy because of your partnership in the gospel from the first day until now" (Philippians 1:4-5, NIV). In other words, you're not just part of God's family; you're in a partnership with Him from the day you get saved.
Now, there are a lot of people who want to join God's family but not get involved in the family business. Why is that? I think it's because we tend to make a false dichotomy between our sacred life—our worship of God on Sundays—and our secular life. But here's the truth: the family business should take precedence over and invade every other area of life, from your marriage to your kids to your business.
So how can you tell whether you're really engaging in the family business? The answer is found in verse 7: "In the defense and confirmation of the gospel, you are all partakers with me of grace." In other words, Paul was saying, whenever the gospel is defended and confirmed by you, it's proof that you're part of the family business.
Have you ever been in a situation where somebody used the name of Jesus Christ unfavorably, and you spoke up and said, "You're talking bad about somebody I happen to love with all my heart. Please don't do that"? Or have you ever given a good defense of the historical Christian faith? The fact that you care and you defend is proof that you're related to God and part of His business. And every time you extend the gospel to others and they respond to it, you're confirming the power of the message.
To sum it up, the practical proof that you're in the family business is that you believe in the product. You defend and extend the gospel. It changed your life, and you believe it's going to change others' lives.
God doesn't just want you in the family; He wants you partnering with Him for the gospel. We're about to start a brand new year; are you ready to jump in and join the family business?
Copyright © 2018 by Connection Communications. All rights reserved.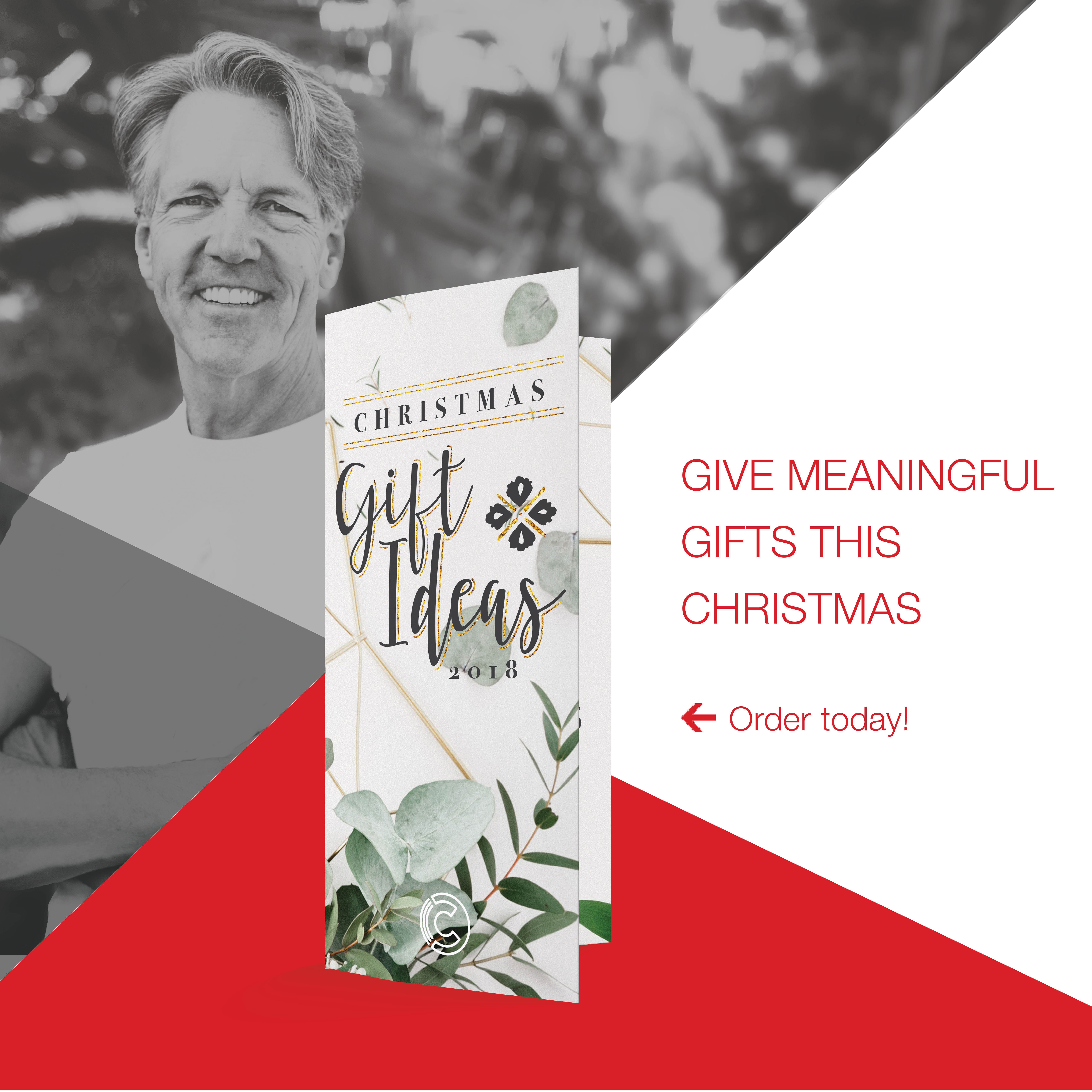 Connect with Skip Heitzig Christmas Gift Ideas Brochure
Give something meaningful this Christmas with the Connect with Skip Heitzig Christmas Gift Ideas brochure. From knowledge-building Bible study resources, like The Bible from 30,000 Feet book and workbook Package, to faith-building books that inspire, like Lenya Heitzig's Reload Love, your friends and family members will appreciate a gift that's sure to increase their faith.
For more from Skip Heitzig, visit ConnectionRadio.org, and listen to today's broadcast of The Connection with Skip Heitzig at OnePlace.com.