April 26, 2019
Are You Waiting for Jesus' Return?
By Skip Heitzig
A little boy once prayed, "Lord, somewhere in Your Bible it says that a thousand years is like a day to You. And it also says that You own the cattle on a thousand hills, which means a million billion dollars is like one dollar to You." Then he prayed, "Lord, could I just have one dime?" And the Lord spoke to him and said, "Sure, just a minute."
Here's the great hope of the church: Jesus Christ is coming back. We're expecting, anticipating, and looking for that event to happen, for Him to come and fix all the injustices of this world. But 2,000 years later we're still waiting and asking, "Why the delay?"
The apostle Peter wrote, "Beloved, do not forget this one thing, that with the Lord one day is as a thousand years, and a thousand years as one day" (2 Peter 3:8). That's simply to say that what seems to us like a long time is really a short time to God. God counts things differently.
And this is the reason for His delay: "The Lord is not slack concerning His promise, as some count slackness, but is longsuffering toward us, not willing that any should perish but that all should come to repentance" (v. 9). He wants to see as many people saved as possible. I'm glad He's waited 2,000 years, because otherwise I wouldn't have been around to enjoy His salvation.
But you need to know that God is punctual. "The day of the Lord will come" (v. 10). He hasn't come yet, but He will. Scoffers may scoff, doubters may doubt, and unbelievers may ignore, but Jesus Christ is coming again.
Notice the word longsuffering in verse 9.It means large, great anger. And what it means in reference to God is that He has an amazing capacity to wait and store up well-deserved anger until He finally spills it out in judgment. One day He will act, but until then He's longsuffering.
I pray that in the meantime the Lord would help you trust in Him, depend on Him, and lean hard on the strong arms of Jesus, knowing without a doubt that He is coming back.
Copyright © 2019 by Connection Communications. All rights reserved.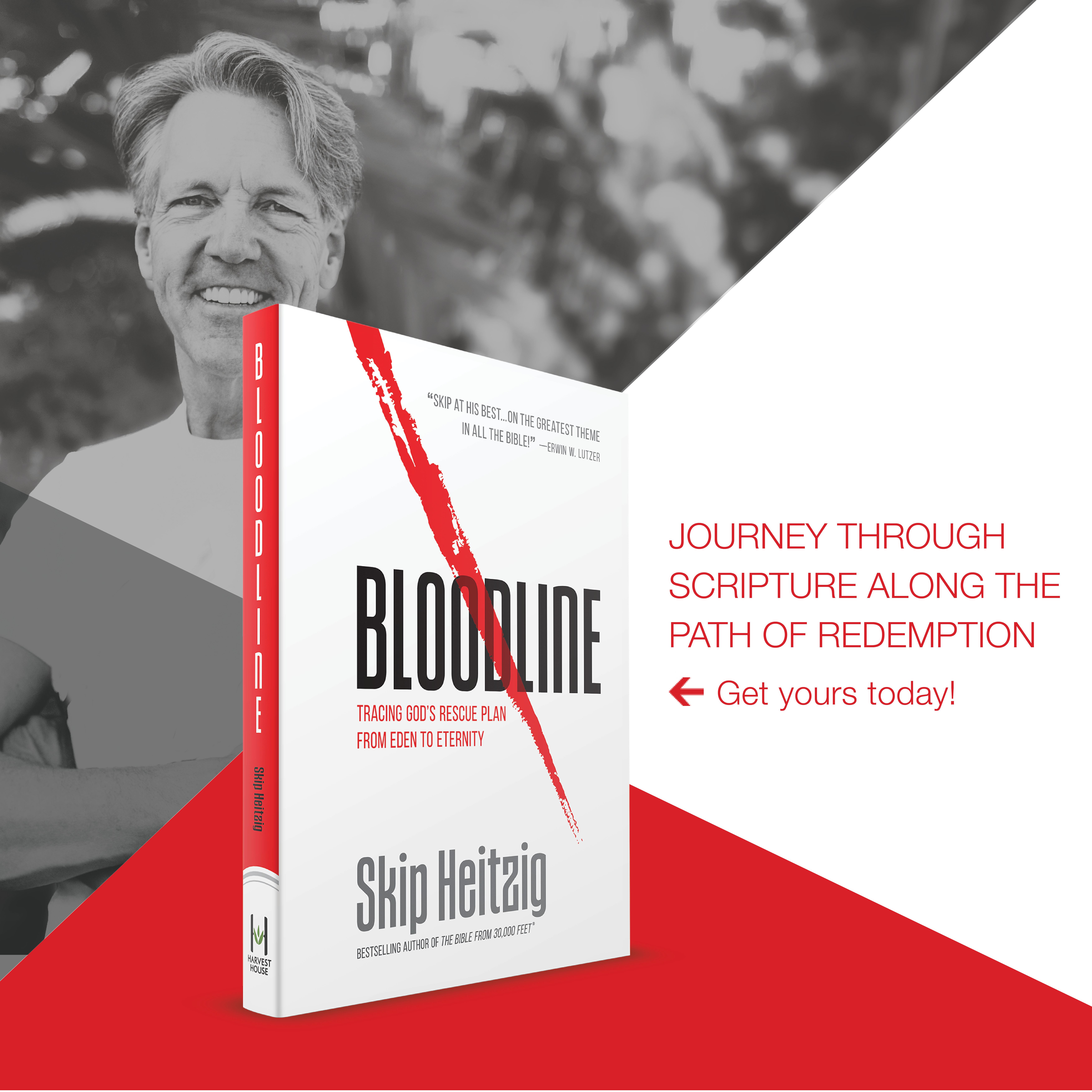 Connect with Skip Heitzig April Resource
Bloodline: Tracing God's Rescue Plan from Eden to Eternity book by Skip Heitzig
The pages of Scripture are stained with blood—every book, in both the Old and New Testaments. Follow the blood-stained path from Genesis to Revelation in this unique journey through the Bible along the scarlet thread of redemption, and discover the awesome lengths God went to to restore fellowship with His crowning creation.
For more from Skip Heitzig, visit ConnectionRadio.org, and listen to today's broadcast of The Connection with Skip Heitzig at OnePlace.com.