Do You Want to Punch Holes in the Darkness? - Connect with Skip Heitzig - Week of March 15, 2019

March 15, 2019
Do You Want to Punch Holes in the Darkness?
By Skip Heitzig
It's been said that when Robert Louis Stevenson was a young boy in Scotland, he used to watch the lamplighters light the streetlamps. One evening he called his nurse over and said, "Look—they're punching holes in the darkness!"
How can you punch holes in the darkness of this world as you live for Christ? Peter gave us three directives in 1 Peter 1:13-18:
1. Prepare your mind. "Gird up the loins of your mind, be sober, and rest your hope fully upon the grace that is to be brought to you at the revelation of Jesus Christ" (v. 13). To gird up means to cinch or belt up. Two thousand years ago, men wore long, flowing robes, which could be a problem if you wanted to run or work. The solution was to tuck your robe into your belt. The modern equivalent of this verse would be: "Roll up the sleeves of your mind. Get rid of anything that would hinder your forward movement." And the idea of being sober isn't just don't be drunk, but be morally decisive. What you think determines what you do, so you need to think clearly and live in the light of the coming of Christ.
2. Shape your conduct. "As obedient children, not conforming yourselves to the former lusts, as in your ignorance; but as He who called you is holy, you also be holy in all your conduct" (vv. 14-15). Do you remember your BC days—before Christ days? Peter was saying, "If you're going to punch holes in the darkness, you have to say no to that old life."
That means saying yes to your Father and "[being] holy in all your conduct." Holy is a churchy word, but it simply means unique, different, or other. To live a holy life means that people look at you and say, "You must be related to God" and that God, so to speak, looks down from heaven and says, "That's My kid!" There ought to be a growing family resemblance in your conduct.
3. Focus your will. "Because it is written, 'Be holy, for I am holy.' And if you call on the Father, who without partiality judges according to each one's work, conduct yourselves throughout the time of your stay here in fear" (vv. 16-17). Now notice the first word of verse 18: "knowing." Knowing involves focusing the will, and it's based on a couple of things, the first being written Scripture. Peter anticipated his audience asking, "Why should I be holy?," which is why he quoted Leviticus—"Because God said so in His Book."
Focusing your will also takes into play the future judgment of God. A person who believes that one day God "will both bring to light the hidden things of darkness and reveal the counsels of the hearts" (1 Corinthians 4:5) is going to live like it. You should be setting all your hopes on the coming of Jesus Christ because the Christian life is not a sprint; it's a marathon. What should keep you motivated is seeing Jesus at the finish line, saying, "Well done, good and faithful servant…. Enter into the joy of your lord" (Matthew 25:23).
So if you want to walk firmly and confidently in a fallen world, then think clearly, live holy, and choose decisively. I pray this week that you would go out and punch holes in the darkness as you follow the Lord Jesus Christ.
Copyright © 2019 by Connection Communications. All rights reserved.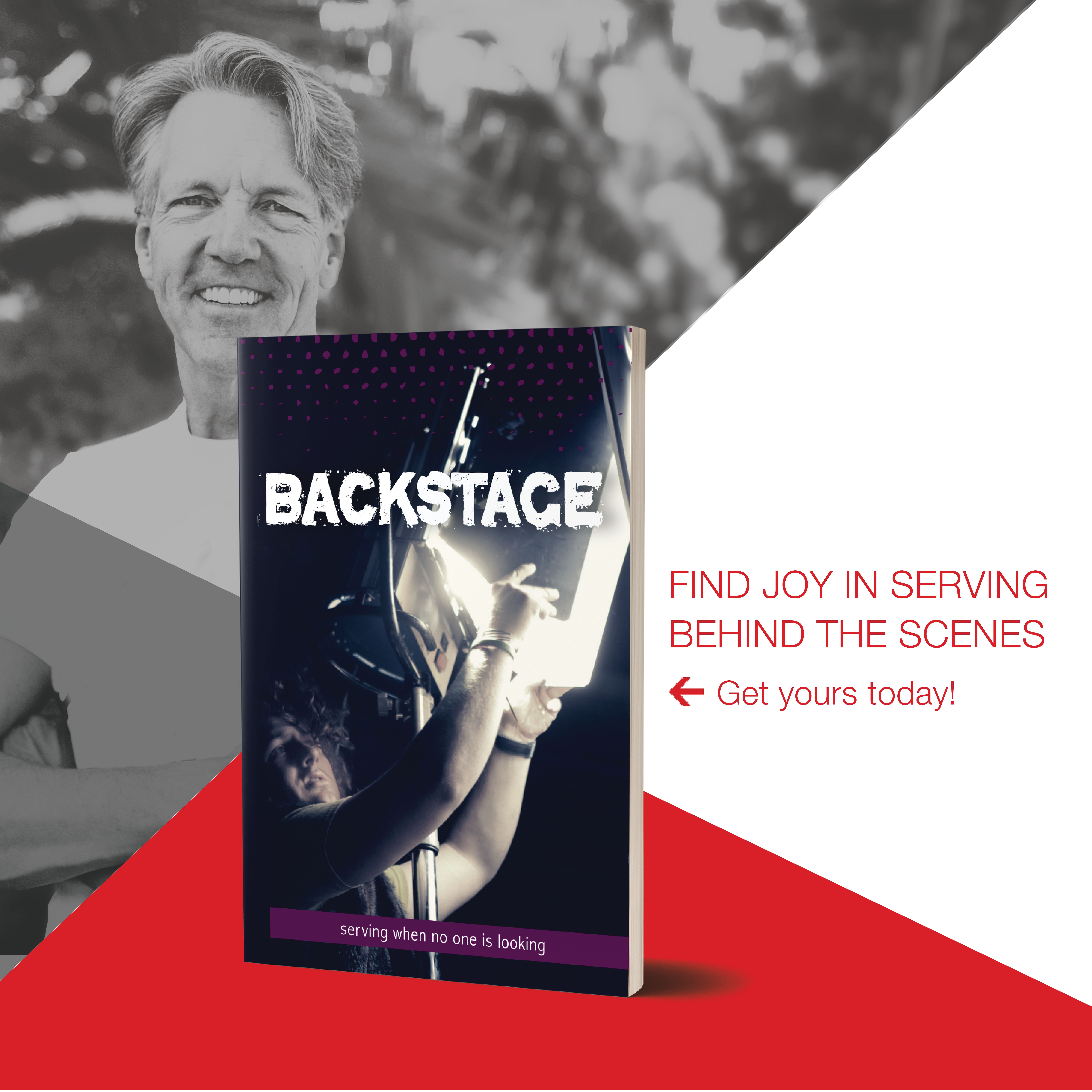 Connect with Skip Heitzig March Resource
Backstage: Serving When No One Is Looking Lifestyle Booklet by Skip Heitzig
Some people serve the church in obvious ways, but most serve behind the scenes. The Bible gives us a portrait of an ideal servant with a humble heart who served without fanfare or recognition: Epaphroditus. In this booklet, you'll learn to cultivate the qualities of a true servant of Christ while keeping the Lord center stage.
For more from Skip Heitzig, visit ConnectionRadio.org, and listen to today's broadcast of The Connection with Skip Heitzig at OnePlace.com.