April 5, 2019
How to Suffer Well
By Skip Heitzig
An ad in the lost-and-found section of the newspaper read: "Lost dog with three legs. Blind in left eye. Missing right ear. Tail broken. Recently injured. Answers to the name of Lucky." Sometimes we feel about as lucky as Lucky when we struggle with suffering in our personal lives.
The apostle Peter wrote a lot about how believers ought to deal with suffering. In 1 Peter 4:12-19, he gave us several dos and don'ts when it comes to going through trials and tribulations.
First, you shouldn't be surprised by suffering. "Beloved, do not think it strange concerning the fiery trial which is to try you, as though some strange thing happened to you" (1 Peter 4:12). Don't think it's bizarre or unusual when you suffer; it's not. Suffering happens to everyone.
And you shouldn't be scared by it when it happens. Peter even told us to "rejoice to the extent that you partake of Christ's sufferings, that when His glory is revealed, you may also be glad with exceeding joy. If you are reproached for the name of Christ, blessed are you, for the Spirit of glory and of God rests upon you. On their part He is blasphemed, but on your part He is glorified" (vv. 13-14).
Peter took suffering and lifted it up, extolled it: "If you suffer for the right reason, it's a position of honor. You're suffering with Christ, and God is glorified." Suffering also purifies you (see 1 Peter 1:6-7),humbles you (see 2 Corinthians 12:7), and makes you depend on God like nothing else (see 2 Corinthians 12:8-10).
So here's what you should do when it comes to suffering: first, be selective in suffering. "Let none of you suffer as a murderer, a thief, an evildoer, or as a busybody in other people's matters. Yet if anyone suffers as a Christian, let him not be ashamed, but let him glorify God in this matter" (vv. 15-16). In other words, if you're going to suffer—and you will—make sure it's for the right reason. Suffer for being a Christian.
The second thing you should do is be sensitized by suffering. Skipping ahead to verse 19, Peter wrote, "Therefore let those who suffer according to the will of God commit their souls to Him in doing good, as to a faithful Creator." Commit is a banking term that means to deposit something for safekeeping. It's like saying, "I don't understand what's happening or why, but I'm going to deposit my trust in God's bank." And here's the truth: He will reward every bit of trust you deposit as you continue doing what is right and what is good.
So let's go out into the world this week and do just that, knowing that God can be glorified in the midst of our trials.
Copyright © 2019 by Connection Communications. All rights reserved.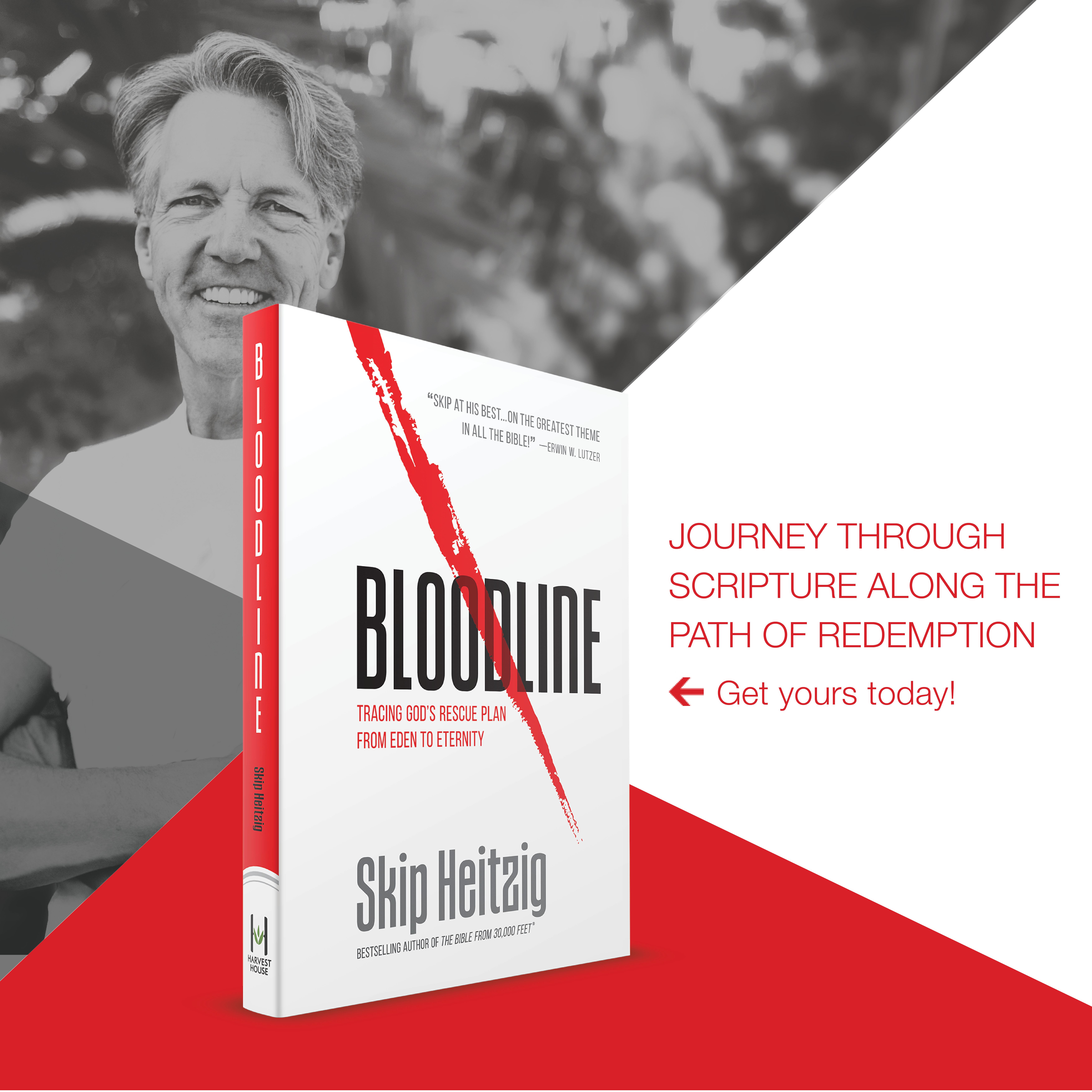 Connect with Skip Heitzig April Resource
Bloodline: Tracing God's Rescue Plan from Eden to Eternity book by Skip Heitzig
The pages of Scripture are stained with blood—every book, in both the Old and New Testaments. Follow the blood-stained path from Genesis to Revelation in this unique journey through the Bible along the scarlet thread of redemption, and discover the awesome lengths God went to to restore fellowship with His crowning creation.
For more from Skip Heitzig, visit ConnectionRadio.org, and listen to today's broadcast of The Connection with Skip Heitzig at OnePlace.com.