January 25, 2019
Take a Seat
By Skip Heitzig
Under the old covenant, priests were constantly busy. They wouldn't sit until their work was done for the day—and then they'd get back up and have to do it all over again the next day. As Hebrews 10 tells us, "Every priest stands ministering daily and offering repeatedly the same sacrifices, which can never take away sins" (v. 11).
Contrast that to Jesus Christ: "But this Man, after He had offered one sacrifice for sins forever, sat down at the right hand of God" (v. 12). Do you know why Jesus sat down? Because there was no more work to do. He sacrificed Himself once and for all; He doesn't have to do it again and again. His sitting down symbolized that the old method of sacrifice is over because of the finished work He accomplished on the cross. "For by one offering He has perfected forever those who are being sanctified" (v. 14).
What was one of the last things Jesus said on the cross? "It is finished!" (John 19:30). In Greek, that's the word tetelestai, which comes from another word that means complete, mature, or perfect.
Get this: servants would use this word when they finished the work their master gave them to do. Remember what Jesus said as a twelve-year-old in the temple? "I must be about My Father's business" (Luke 2:49). Now on the cross, as a servant to His master, He said, "It's finished. I've done what You called Me to do."
Priests would also use the equivalent of the term tetelestai when speaking to a Greek person who had brought a lamb for sacrifice. They would look over the lamb to make sure it was without blemish or defect, and then they would say, "Tetelestai—it's acceptable." Peter made the point that Jesus Christ died for us as a lamb without spot or blemish, as a perfect sacrifice (see 1 Peter 1:19).
Artists would use the term tetelestai when they had finished a painting or sculpture. Jesus came along and, like an artist, put all of the finishing touches on what the Old Testament began. "Now the picture is completed—tetelestai."

And finally, merchants would use the term tetelestai to describe paying off a debt in full. You and I have a debt, don't we? "All have sinned and fall short of the glory of God" (Romans 3:23). That's a debt we could never pay. But when Jesus died on the cross, He said, "Tetelestai, Father—their debt is now paid in full, because I've paid it."
All that to say that through Jesus Christ, we have a far superior method than the old method of sacrifice. Jesus sacrificed Himself once and for all and sat down at God's right hand because the work was done. So rest in His finished work today.
Copyright © 2019 by Connection Communications. All rights reserved.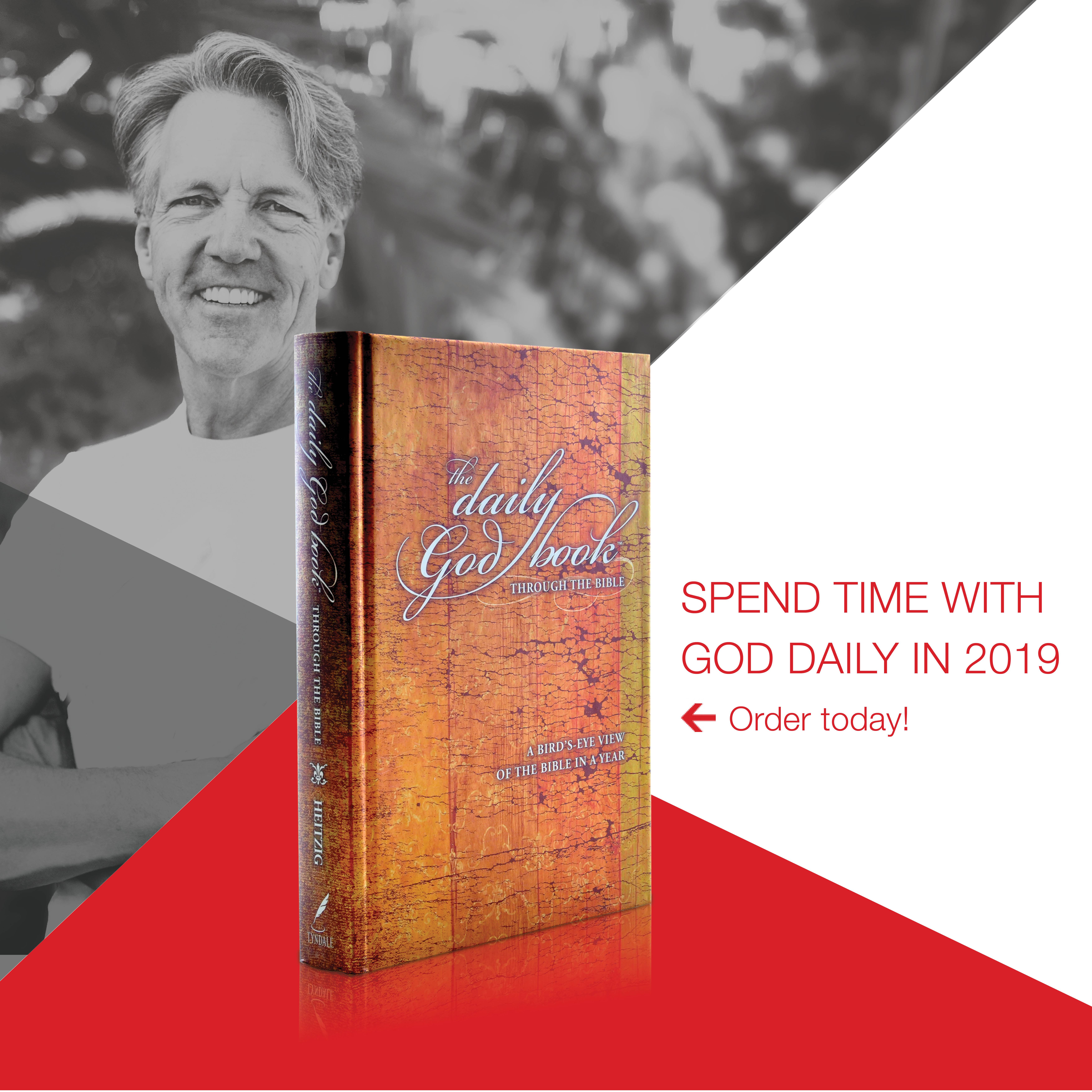 Connect with Skip Heitzig January Resource
Get a fresh start this new year with Skip Heitzig's innovative devotional The Daily God Book. With doable daily Scripture readings and unique insights on key stories and passages from throughout the Bible, you'll get a bird's eye view of the Bible in one year.
For more from Skip Heitzig, visit ConnectionRadio.org, and listen to today's broadcast of The Connection with Skip Heitzig at OnePlace.com.