April 12, 2019
Your Deadly Enemy
By Skip Heitzig
There was a song written in 1939 that people still like to sing along to: "In the jungle, the mighty jungle, the lion sleeps tonight." But what if the lion doesn't sleep tonight? What if the lion is on the prowl and wants to destroy?
That's exactly what we face as believers. We have a brutal, destructive, unrelenting, deadly Enemy, as Peter described for us in 1 Peter 5:8-9: "Be sober, be vigilant; because your adversary the devil walks about like a roaring lion, seeking whom he may devour. Resist him, steadfast in the faith, knowing that the same sufferings are experienced by your brotherhood in the world."
Devour is a very strong word that means to gulp down. How does the Devil seek to devour Christians? He wants to make you a weak, anemic, ineffective believer. He wants to get you so weighed down and distracted with everything else in life that you don't think about advancing the kingdom of God.
Because of this, your Enemy can't just be ignored. You can't cloister yourself in a church and say, "I don't want to think about the Devil." Satan can and must be engaged, and he can be defeated. Here are three things you can do to see that happen, according to the verses above:
1. Be sober. The concept of being soberis used here metaphorically to mean be mentally or spiritually sober—be self-controlled and disciplined. The battle begins in the mind (see Proverbs 23:7), so you have to think clearly.
2. Be vigilant. This means be alert and on the lookout. Watch out for attacks in weak areas where you are prone to fall and are easily tempted. You know what they are, and so does Satan. Don't get in a compromising position or situation where you would be more apt to yield than to resist.
3. Be resolute. Verse 9 says to "resist him" (see also James 4:7) and remain "steadfast in the faith"—in the truth embodied in Scripture. This means you have to know your Bible, asJesus did when the Devil assaulted Him (see Matthew 4:1-10).
Here's the good news: as vicious and brutal a lion as the Enemy is, he's only a second-rate lion. Revelation 5:5 calls Jesus Christ the Lion of the tribe of Judah, and we're told one day Satan will be shut up in hell forever as its chief victim.
Until then he roams around, but you can be resolute, sober-minded, alert, disciplined in your thoughts, watchful, and engaging. "He who is in you is greater than he who is in the world" (1 John 4:4).
Copyright © 2019 by Connection Communications. All rights reserved.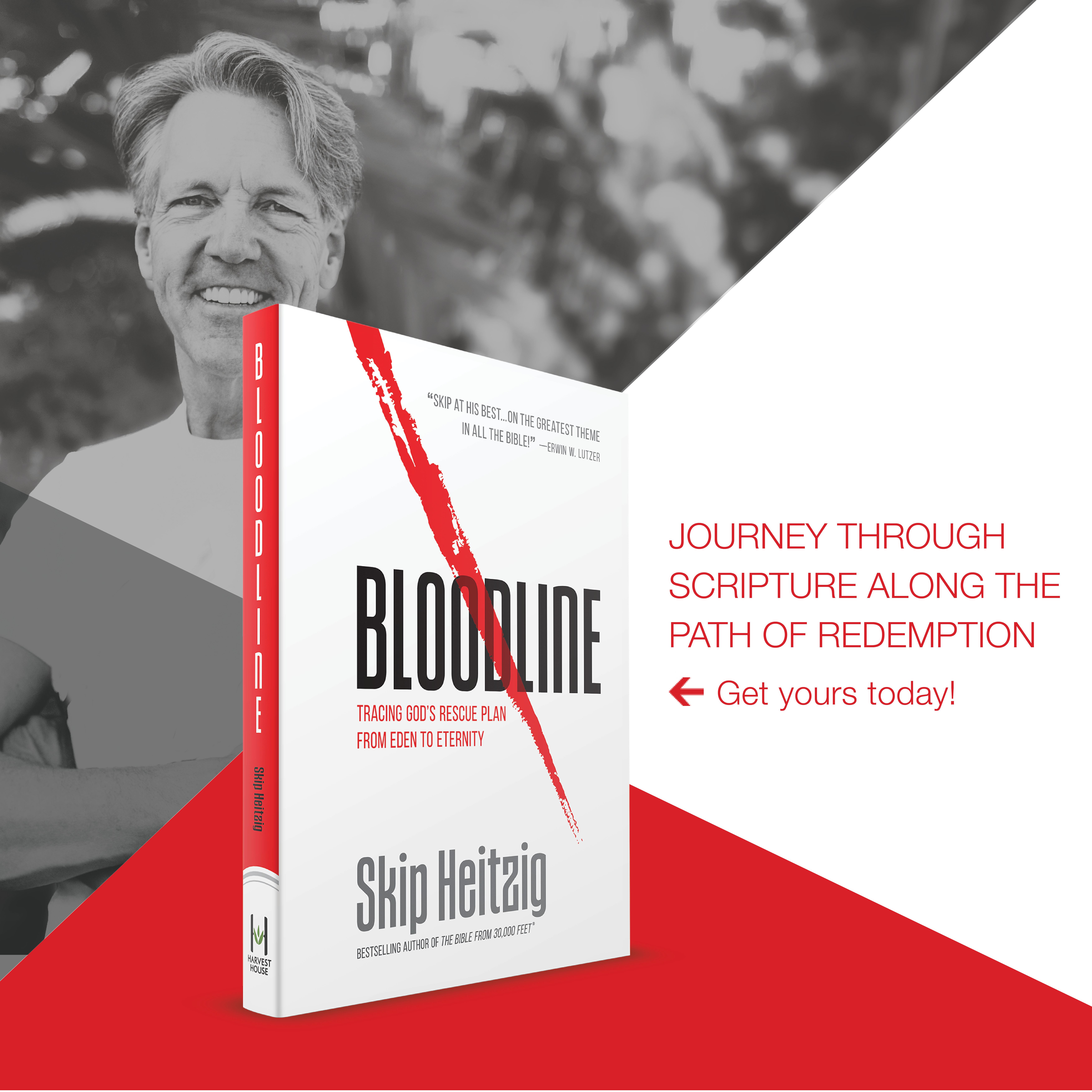 Connect with Skip Heitzig April Resource
Bloodline: Tracing God's Rescue Plan from Eden to Eternity book by Skip Heitzig
The pages of Scripture are stained with blood—every book, in both the Old and New Testaments. Follow the blood-stained path from Genesis to Revelation in this unique journey through the Bible along the scarlet thread of redemption, and discover the awesome lengths God went to to restore fellowship with His crowning creation.
For more from Skip Heitzig, visit ConnectionRadio.org, and listen to today's broadcast of The Connection with Skip Heitzig at OnePlace.com.