In Russia: Learning To Start With God
Ryan Duncan

Crosswalk.com Entertainment Editor

2013

17 Jan

COMMENTS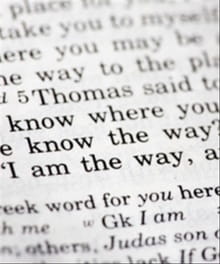 Between December 26, 2012 and January 3, 2013, I served on a mission trip to Russia where my team and I delivered Christmas presents to children living in orphanages. During my time there I kept a journal of events. The following is an adaption of several entries from the beginning of the trip.
As I lay sprawled on the lumpy hotel bed, trying unsuccessfully to fall sleep and profoundly grateful I had stopped throwing up, one thing continued to cycle through my mind: This was not going the way I'd planned. Two years ago, during my senior year at Taylor University, I had decided to join a mission trip to Russia with an organization called The Boaz Project. The focus of the trip was working with children in the orphanage system, and for two weeks my teammates and I spent our days teaching, playing, and ministering to the children of Russia. When the time came to say our goodbyes, one of the boys asked me if I'd ever come back. Not knowing what to say, I promised him I would try.
That promise would stay with me for two years. It made me determined to go back. I'd been on overseas mission trips before but this one was the first where I knew, absolutely knew, God had been at work. It lit a fire in me that I can barely describe, and more than anything I wanted to experience that again. It took me a while to get the money and time off required for the trip, but finally in December 2012 I found myself boarding a plane to Moscow with a new group from The Boaz Project.
That's when I got sick. It happened suddenly and violently, and it only got worse as we traveled. By the time we reached our hotel I was a complete mess and it took everything I had just to walk up the stairs to my room. The next day I was feeling marginally better, but everyone could see I was in no position to help out. So I was left behind while the other members of the group went off to visit the first orphanage.
For a long time all I could do was lie in my bed and think, "Why?" I'd been looking forward to this for so long; why had God let this happen now that I was actually on the trip? God didn't answer. Pushing myself out of the bed, I grabbed my Bible and hobbled out into the hall to find a chair. I sat down and began reading my Bible, and continued to read until late in the afternoon.
Though I eventually got better after a couple of days, I didn't stop my morning readings. Every day, before the others woke up, I went out into the hall and immersed myself in Scripture. It didn't always provide me with the answers I was seeking, but it did serve as a compass, pointing me toward God at the beginning of each new day.
I still don't know why I got sick on the first day of this mission trip. Maybe it was just bad timing; others might see it as spiritual warfare, but I think God allowed my sickness so that in the days to follow I would start each new day looking toward him. It's a small thing, easily missed in the chaos of our daily life, but perhaps that's the point. A ship may be well built with a capable crew, but it doesn't mean a thing if the ship is sailing in the wrong direction. From this day forward I want to start each morning with Christ, both to lift my spirit and sharpen my mind for the day ahead. I encourage you to do the same.
*This Article First Published 1/17/2013