Finding Hope in the Midst of Despair
Ed Young

Winning Walk

2005

3 Mar

COMMENTS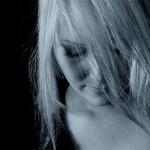 His F104 fighter jet had just reached 104,000 feet. The view was phenomenal - and the exhilaration was beyond description. The test flight was right on plan. 

As he eased the nose of the plane down, he began to pick up speed...and without warning something went horribly wrong.  Before he knew it he began to go into a deadly "flat spin"...completely out of control. No matter what he did, the situation was hopeless. There was no way out. Or so he thought.

But just before his jet hit the desert floor, Chuck Yeager - one of the most decorated test pilots of this generation - punched out. He was able to parachute to safety and walk away from definite disaster.  From certain personal catastrophe. 

Maybe today you feel a little like Chuck Yeager. Perhaps you have known the exhilaration of the good life. There have been those moments when you have been right on top. And you never thought you would come down.

But today your life is in a deadly "flat spin." And it feels like there is no way out. 

You feel like that addiction...that compulsive behavior...that emotional baggage...that rage...your pride...your finances...have total control. And you know if you don't do something - and fast - your life is about to hit that desert floor.

I want you to know, there is hope for you today. You don't have to stay in that bondage. There is freedom from whatever has you in that spin. 

As C.S. Lewis once wrote, "God whispers to us in our pleasures. God speaks to us in our conscience. God shouts to us in our pain."

Just maybe the pain you are feeling today is the thing God is trying to use to get your attention...and help you. In fact, I believe admitting to the pain in your life brings you to the first step of recovery. 

That is the step of hopelessness.

With this step you truly believe...without any question...your life is unmanageable - and you can't do anything about it yourself.  It is the cry of King David in Psalm 38:4-6a:

...my iniquities are gone over my head; as a heavy burden they weigh too much for me.  My wounds grow foul and fester.  Because of my folly, I am bent over and greatly bowed down.

Coming to this point in your life is the essential first step. You have to bottom out and be willing to say, "I am spinning out of control in this area of my life and there is nothing I can do about it." When you have gotten to that point, then you are ready for the next step. 

That is the step of hope. 

The hope that only comes through our Savior, Jesus Christ. The One who loves you and cares for you...unconditionally.

So let me ask you a couple of questions:  Do you want to break free from the stuff that is holding you hostage? Do you want to begin to walk the winning walk?

There is no reason to stay in bondage...to continue living a life of hopelessness. 


---

Ed Young is the pastor at Second Baptist Church in Houston, Texas. He was elected president of the Southern Baptist Convention in June of 1992 and again in June, 1993. Young is author of many books including Against all Odds, Romancing the Home, Pure Sex and Everywhere I Go. His broadcast ministry, The Winning Walk, began in June of 1989. This ministry is seen and heard across North America and on OnePlace.com