I Choose Forgiveness
Dr. James MacDonald

Pastor, Author

Updated

Apr 08, 2010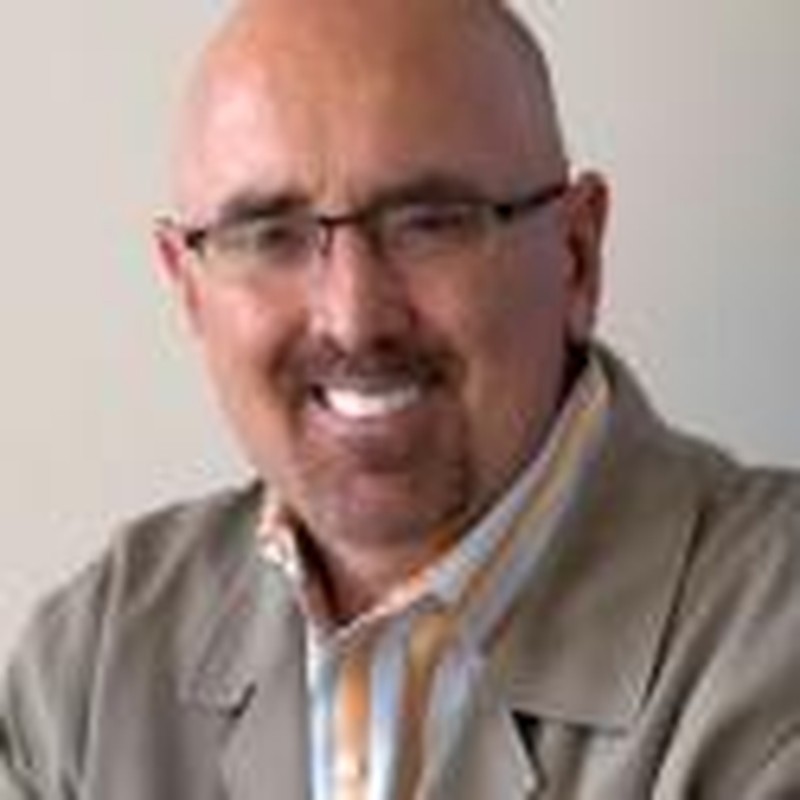 Brought to you by
How eternally blessed is the one whose sins are covered! (Psalms 32:1)
It's so true, isn't it? Think of the crowd of people on the broad road through life, carrying their sin with them, and compare them to the few people who chose the forgiveness of their sins in God. Everything begins to fall into place when you have made the choice to be forgiven by God.
Have you been forgiven? Have you had your sin washed away? Are there not many things hanging in the attic of your conscience that you long to have washed clean? Do you long to know that the God who made you and loves you has provided a way to forgive you completely?
Here's a choice you can make today that will forever alter your identity and your life: you can choose God's forgiveness. Because of God's grace and mercy, you can be forgiven.
Grace: getting what we don't deserve.
Mercy: not getting what we do deserve.
You might be thinking, "This forgiveness thing sounds like a pretty good deal. God is going to just wipe away my sin? God will say, 'Oh, it's OK, never mind about your sin'?"
No. That's not it at all. Because of God's holy, pure, righteous character, He could never lightly dismiss sin. Sin is not a trifle-it's a terror. So you have to get this next part.
God doesn't dismiss sin; He pays for it Himself. All of God's wrath for all the selfish, prideful things you've done; all the good that you should have done but is left undone; and all of your indifference to God--God placed the sum of it squarely on Jesus Christ. As it says in 1 John 1:10, "In this is love, not that we have loved God but that he loved us and sent his Son to be the propitiation for our sins." You don't really get Christianity until you understand that Jesus paid for your sin.
By the way, evangelical churches are filled with people who don't get it. Even more shocking, many people who go to your church are going to perish. What? Yes, it's true. Church attendance doesn't count. Neither does leading a small group or serving in Sunday school. Jesus said many people will come to Him and say, "I did all these things for You . . ." but He's going to respond, "I didn't even know you" (Matthew 7:21). You were just some religious person going through the motions of what you thought would save you. You're saved when you personally turn from your sin and embrace Jesus Christ by faith for your forgiveness.
Now we're on the bull's-eye of the gospel. This is what separates biblical Christianity from all false religions of the world, including aberrant Christianity. In all false religions, there is this one thread: I will get to heaven on my own. I will prove to God how good I am. God has to reward my performance. In every aberrant religion you find people cutting themselves, walking on their knees, doing penance, kissing rings, bowing down, making a journey to some sacred location and trying to do for God what God has already done for us in Christ.
The glory of the gospel is that God loves you! The greatest proof of that love is when Christ stood in for you (Romans 5:8) and took God's wrath for your sin. All of God's righteous anger was placed upon Christ. Revelation 13:8 says that Jesus is the lamb slain before the foundation of the world. Rather than some tragic turn of events, this was God's plan from the start. He knew we would choose the wrong, so even before we chose the wrong, He chose the right. God's love made a way out for us. That's what John 3:16is all about. Whoever chooses Christ will not perish.
His love for you is so great that He did for you what you could not do for yourself: He sent His Son Jesus Christ into the world to die a substitutionary death on your behalf. Jesus put Himself in your place and took upon Himself the punishment for your sin.
Isaiah 53:1, written a thousand years before Jesus Christ, prophesied about His life and declared He would bear our sin, "All we like sheep have gone astray; we have turned-every one-to his own way; and the LORD has laid on him the iniquity of us all" (v.6). 2 Corinthians 2:21says: "For our sake he made him to be sin who knew no sin, so that in him we might become the righteousness of God." Jesus paid a debt He did not owe because we owed a debt we could not pay. What would drive Him to such a sacrifice? 1 John 1:10 says, "In this is love, not that we have loved God but that he loved us and sent His Son to be the propitiation [payment] for our sins."
The only way to have our sin forgiven is to throw our arms around the gospel with our whole heart. Someone had to pay, and God's love sent His Son to get it done for you.
When you believe on Him, you give Him everything. You give Him your life. You trust in Him completely, so that if you were to die today and stand before God, and He asked you, Why should I let you into heaven? you'd answer, "You shouldn't, Lord. I can't believe I'm even here. But I trust in what Jesus did on my behalf on the cross. I'm here because of Him. His work is the total basis for my forgiveness. It's because I accepted Jesus' payment for my sin."
This is the gospel, my friend. Have you chosen it for yourself?
Excerpt from 10 Choices: A Proven Plan to Change Your Life Forever, Chapter 2, "I Choose Forgiveness"
For more on this resource by Dr. James MacDonald, visit here.
Born in London, Ontario, Canada in 1960 James received his Masters Degree in 1988 from Trinity Evangelical Divinity School in Deerfield, Illinois and his Doctorate from Phoenix Seminary in 1996. James is founding pastor of Harvest Bible Chapel. Harvest Bible Chapel is a church based upon prayer, boldness in evangelism, exposition of God's Word, and contemporary worship. Harvest is composed of many new Christians and has grown to more than 7,000 worshippers in its sixteen-year history.
Listen to him now at oneplace.com
This article originally appeared on Christianity.com. For more faith-building resources, visit
Christianity.com.