Learning to Trust in God's Provision
Chuck Bentley

Baptist Press

Updated

Sep 25, 2009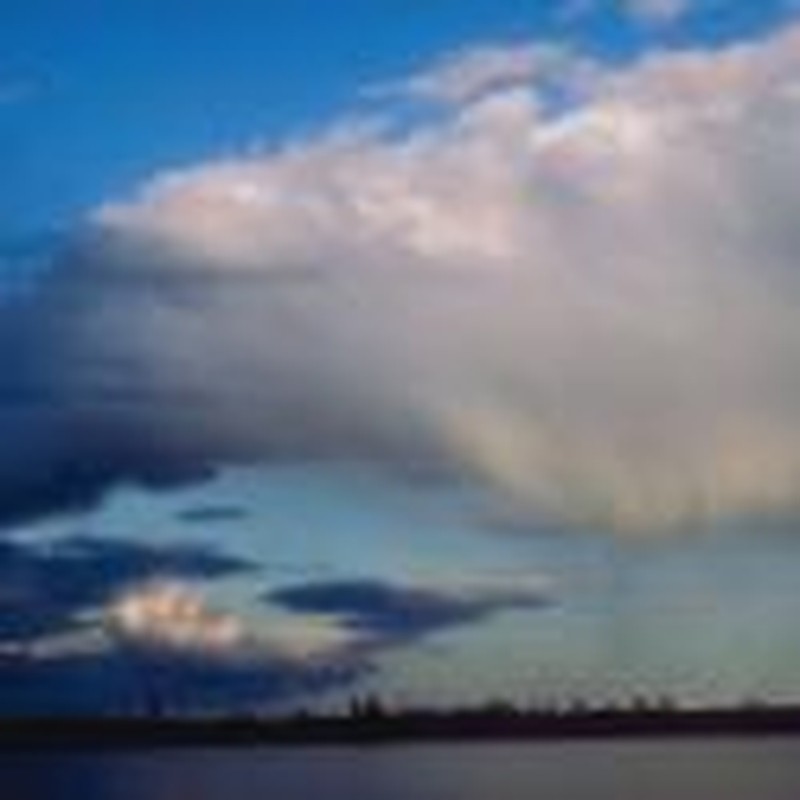 GAINESVILLE, Ga. -- We hear it in the news every day. Many Americans are losing their jobs, their homes or their retirement funds. Financial worries are everywhere, and even though some experts are reporting that the economy may be recovering, almost everyone acknowledges that there is still a long way to go.

Our current economic situation may be new to us, but financial difficulties are not new. In 2 Kings 4, the Bible tells the story of a widow whose husband had died, leaving her with the burden of his unpaid debts. Not only that, but the creditor was threatening to take her two sons into slavery in order to pay the debts. 

The widow had limited resources and faced an impossible situation. She did the only thing she knew to do. She cried out for help. She went to Elisha, the prophet of God, and told him of her situation. Elisha asked her a crucial question: "What do you have in your house?" The widow replied that she had nothing but a little oil. She probably thought this small thing was of no consequence compared to the enormous problem she faced. 

However, God had a plan to use what the widow had. Elisha instructed her to borrow jars from her neighbors and to fill each jar with her oil. The widow followed his instructions, and a miracle occurred. The little amount of oil she had continued to fill each jar until there were no empty jars left. The widow was then able to sell the oil to others and gain income to pay her husband's creditor. There was even enough money left for the widow and her sons to live on. 

God Wants Us to Trust Him

God wants us to trust in His provision for our needs, and sometimes that provision requires us to step out in faith and use what resources He has given us. It may not seem like a lot to us, but God can multiply the efforts when we trust Him. 

How can you apply this story today? First of all, acknowledge God's lordship of your life. Cry out to Him with your needs. Also, be willing to let others know of your need. Perhaps God wants to bless both you and them by allowing them to provide for a need, but they can't if you won't let your need be known. 

What do you have that God can use? Perhaps you have a possession that can be sold to pay off debts, or perhaps the possession is the debt, as in an expensive car or home. Selling that possession and downsizing to something more affordable could make you debt free. 

Maybe you have a talent or skill that can be used to generate income. Susan began sewing and doing alterations for others to create some extra income for her family. John mowed lawns and did some landscaping in his spare time. Mike translated his love of gardening into an income producer by planting extra and selling the vegetables at his local farmers market. 

Paula Deen, the famous cook, restaurant owner, cookbook author and television personality, was a single mom who used her love of cooking to create income. She began by making bagged lunches and selling them to local businesses. 

Do you sew? Can you teach music, art or some other skill? Can you do general household repairs for others? There are many ways that God can use the talents and skills He has gifted to us to provide for our needs.

If you are facing what seems like an impossible situation, pray about your needs. Ask God to show you His plan for your provision, and be open to letting others know about your needs. Ask God to give you insights on how you can use what He has already given you in a new way.

Perhaps you are not in need right now, but you have extra resources that could help someone else. Ask God to put someone on your heart who needs your help. He may have gifted you with this resource for the specific purpose of providing for someone else. What a blessing it would be to you and that person if you could use God's resources for His purposes.
Chuck Bentley is CEO of Crown Financial Ministries and executive producer of the new God Provides Film Learning Experience. (Widow and Oil, based on 2 Kings 4:1-7, is one of six short films featured in the Learning Experience. Learn more at Crown.org/GodProvides.) Cofounded by Howard Dayton and the late Larry Burkett, Crown Financial Ministries (Crown.org) is an interdenominational ministry with 200 staff and over 10,000 volunteers dedicated to equipping people globally with biblically based financial stewardship tools and resources through radio, film, seminars, small groups and individual coaching. 
© Copyright 2009 Baptist Press. Used with permission.
Article publication date: September 25, 2009