Running With Passion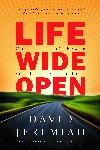 Instead of dissecting passion as if it were a laboratory specimen, I'd rather show you a picture of what I mean.  The Scottish Olympic gold medalist Eric Liddell is a compelling picture of passion. He was immortalized in the 1981 Oscar-winning film Chariots of Fire.  Liddell, portrayed by the late British actor Ian Charleson, was born in 1902 to missionary parents in China. While his father, mother and sister ministered in China, Liddell and his brother attended boarding school in England and then the University of Edinburgh. It was at the university that his athletic prowess attracted the attention of his countrymen.  

Apparently Liddell's godly missionary parents encouraged their son's athletic endeavors.  In the movie, Eric, his father, and his brother are discussing the topic during the parents' furlough in Scotland. The elder Liddell says, "Eric, you can praise the Lord by peeling a spud if you peel it to perfection. Don't compromise. Compromise is a language of the devil. Run in God's name, and let the work stand back in wonder."

Chariots of Fire tells the dramatic story of Liddell's rise to prominence as a sprinter in Great Britain, culminating in victory in the 1924 Olympics in Paris.  His gold medal in the 400-meter dash and a bronze in the 200 confirmed his title, "The Flying Scot."

Eric Liddell was deeply passionate about running. But he had another deep passion. As the movie portrays, he loved God even more than he loved running. Liddell took advantage of his popularity to speak to crowds about his love for God. In one scene of the movie, Liddell compares life to a race, concluding, "If you commit yourself to the love of Christ, then that is how you run a straight race." After his triumph in the Olympics, Eric Liddell returned to China as a missionary and served God passionately until his premature death from a brain tumor at age forth-three.

Liddell saw no conflict between his two great passions. It was impossible for him to separate his passion for running from his passion for God, because he knew that both came from the same source. His sister worried that athletics would rob him or his fervor for God.  But Liddell told her, "I believe that God made me for a purpose:  China. But he also made me fast! When I run, I feel His pleasure...It's not just fun; to win is to honor Him." Liddell had tapped into a vital truth in the Bible:  "Those who honor me I will honor" (1 Samuel 2:30).

The flying Scot did not regard running as an opportunity to glorify himself but as an opportunity to glorify God, the source of his talent. To run without passion would have tarnished the passion he professed for God.  He believed that his athletic ability was to be managed and used for the glory of God.  Therefore, as a servant of God, he honed and utilized his gift of speed in a manner that would please his Master, the Giver of his gift.  And he did the same as a missionary in China.

An excerpt taken from Life Wide Open (Integrity Publishers) written by David Jeremiah.  Chapter 1, pgs 3-5. Used with permission.