Valentine's Day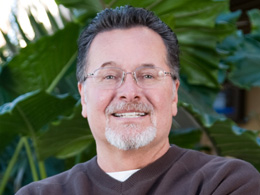 Dear Friend in Christ:
As everyone is busy buying candy, flowers, and gifts for Valentine's Day, it's sad to note how most of our society does not understand the true definition of love. Sadder still is the fact that most "love" relationships have discarded God's call for commitment through marriage. Today, rather than seeing God's intent for marriage, we see our world redefining the traditional concept of marriage.
What is marriage? Is it merely two adults living under the same roof?
A Christian marriage can be defined as a total commitment of one woman and one man to Jesus Christ and to each other. In the first nine chapters of the book of Genesis, God created three institutions - the church; human government; and marriage.
Genesis 2:18-24 says: "And the Lord God said, 'It is not good that man should be alone; I will make him a helper comparable to him.' Out of the ground the Lord God formed every beast of the field and every bird of the air, and brought them to Adam to see what he would call them. And whatever Adam called each living creature, that was its name. So Adam gave names to all cattle, to the birds of the air, and to every beast of the field. But for Adam there was not found a helper comparable to him. And the Lord God caused a deep sleep to fall on Adam, and he slept; and He took one of his ribs, and closed up the flesh in its place. Then the rib which the Lord God had taken from man He made into a woman, and He brought her to the man. And Adam said, 'This is now bone of my bones and flesh of my flesh; she shall be called Woman, because she was taken out of Man.' Therefore a man shall leave his father and mother and be joined to his wife, and they shall become one flesh."
It's interesting that throughout creation, God consistently said "It is good." But in the above verses, we see for the first time God declaring that something was NOT good - it was not good for man to be alone. God saw the need for man to not only have fellowship with Himself, but with someone of same likeness. Marriage is intended to fulfill our need to love others and to be loved by someone like us. This idea of marriage did not come from mankind, but rather from God Himself! He gave Eve to Adam. In other words, your spouse is a gift from God. It's also important to see that God gave Adam a mate that was comparable to Him. She wasn't better or worse than Adam, but like him. In marriage, spouses compliment each other, and even though comprised of two individuals... the couple becomes "one" in unity. For those of you who are married - remember God's intent for your marriage. Look upon your spouse as a gift from God and be thankful for the companionship that He has provided.
Are you single as you read this today? Don't rush into dating relationships, but rather seek the Lord and allow Him to bring a spouse to you. Wait for God's best for you, He knows your needs, and though loneliness is difficult, rushing into a bad relationship is far worse. God brought Eve to Adam. Allow His guidance to help you through the maze of 'dating.'
My friend, don't allow the world to define "love and marriage" for you. Rather, be determined to follow God's intent for marriage and you will find true blessing and joy.
In Christ,
David Rosales