Easter: Celebrating the Extravagance of God's Love
Sandy Coughlin

Crosswalk.com Contributor

2010

18 Mar

COMMENTS

Mostly what God does is love you. Keep company with Him and learn a life of love. Observe how Christ loved us. His love was not cautious but extravagant. He didn't love in order to get something from us, but to give everything of Himself to us. Love like that. (Ephesians 5, The Message)
 
I'm thankful for this extravagant love. It's because of Easter and the resurrection of Christ that I have been able to experience true, extravagant love. 
And through this love, I can reach out and give of myself to others. I can take this divine love and let all expectations die. In order to give, I don't have to always look for something in return.  
This means when I am planning to have guests in my home, like this Easter, I need to let ideas like, "They haven't had us over," or, "It's their turn," go.  I'm supposed to love extravagantly. Not just on Easter, but every day.
As we race toward the finish line, trying to prepare for our Easter plans, how can we make sure we don't confuse extravagant love with the trappings that come with an extravagant budget? How can we welcome others into our homes in a way that truly conveys the message of Easter? Our family has learned to plan ahead while also letting go of perfectionism. Here's what we came up with.
I will set the table for ten guests… and use "paper" napkins!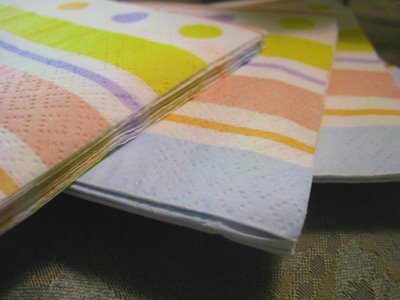 I'll be serving a tasty appetizer on these plates.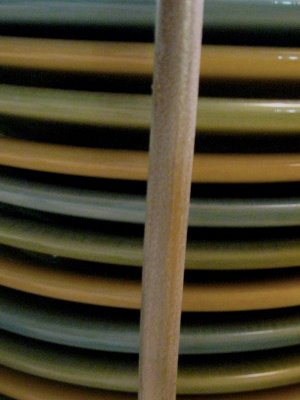 I'll be pulling out my standard white dishes for the main course.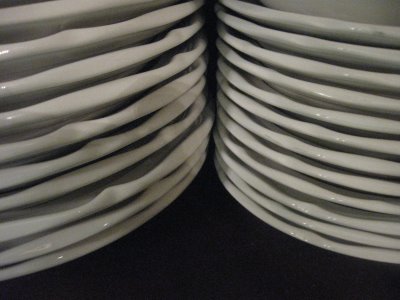 I'll serve drinks in these Dollar Store goblets.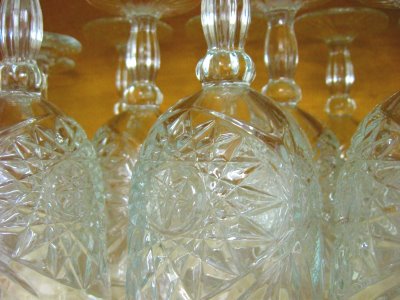 And we'll enjoy the adornments of these front yard beauties.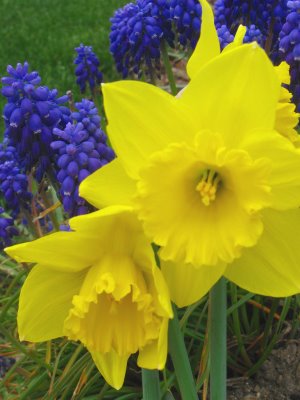 I'll be cooking either a ham or baked salmon served in tarragon, wine, and fresh lemon, whipped sweet potatoes, brown sugar-coated asparagus, and fresh strawberry spinach salad. Along with my menu, we'll enjoy delicious dishes provided by my guests like homemade rolls, fruit salad, a peach cobbler and Easter cake.
Yes, planning ahead is what really helps the reluctant entertainer feel better about entertaining.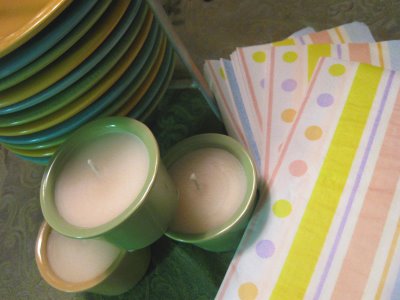 I've learned to think ahead and to have a goal. It takes discipline and an obtainable vision to have guests into my home. Delegation, paper napkins, inviting people in - things don't have to be picture perfect in order to enjoy a day of Easter celebration!
Regarding her get-together just a week ago, my friend Meredith noted that her guests brought a lovelier assortment of food than she could have baked herself. "Here's to letting go of perfection! I love it when embracing 'good enough' leads to something even better!"
May you and your family experience extravagant love instead of perfectionism this Easter season!
March 20, 2010
---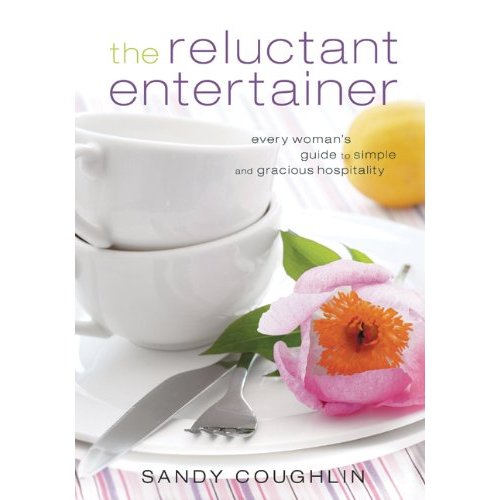 Sandy Coughlin
is a mom to 3 teens, wife to one awesome man, and author of the popular
Reluctant Entertainer
 blog. She loves to cook and entertain in her home, and look for creative ways to give to those around her. Her book, 
The Reluctant Entertainer
, will be released in the summer of 2010.