The Challenge of Modeling
Donnetta Cole

Crosswalk.com Contributor

2012

28 Feb

COMMENTS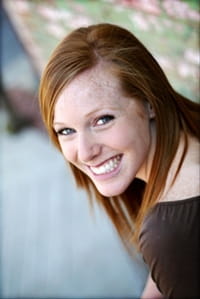 I am a model.

I have been at it for quite some time. I often forget that I am a model. It has become a natural part of my day. I don't work at it as much as I should. I need to remember this fact more often. I'm sure I would be much more effective if I would.

There is a great challenge that comes with modeling. The responsibility that accompanies modeling can be almost daunting and intimidating if I think about it much. It can lend itself to wanting to give up for fear I will be a complete failure.
You are a model too.

Are you surprised?

We are all models...
Whether we want to be or not
Regardless of whether we think we are qualified or not
Whether we signed up for the job or not
I was reminded of this fact not so long ago. My mother-in-law was sick. My daughter decided on her own that she would make her a card. I later saw her with a Bible in her lap copying words from it. This is not uncommon as she enjoys sitting and copying books word-for-word to another paper.

However, I soon learned she was copying from the Bible into the card for my mother-in-law. Here is what she copied:

"Now send men to Joppa to bring back a man named Simon who is called Peter. He is staying with Simon the tanner, whose house is by the sea." (Acts 10: 5- 6)

Do you find yourself chuckling? We did! It has nothing to do with my mother-in-law's illness and the "Get Well" wishes contained in the card.
I often include a Scripture in the cards I send. I love God's Word and want to share it with others. Obviously, she has not yet connected the fact that I try to send a Scripture that also pertains to the message of the card that I am sending.

What she sees is a Bible open on my lap as I copy from it into the card. She was modeling what she had seen me do so many times. Her actions reminded me; I am a model. The question is... What am I modeling?

That one question leaves me with a challenge to fill my day and many days to come. My hope is that the things I model are things worth repeating.

There has been a great task placed before me. Whether it be your children, other children, or just those around you, you also face the same challenging task.

Have you thought of yourself as a model before? What things do you notice your children (or others) modeling after you? What do you find are the greatest joys and the greatest responsibilities of modeling?
Donnetta Cole is a wife, mother to two teens and a toddler, and works part time as a registered nurse. She also serves in various ministries of her church from working with the youth to ministering to young moms and leading the music. Sharing Christ through friendship and relationship is a highlight for her. You can visit Donnetta's blog, "My Quiet Corner," at www.mqcorner.blogspot.com or contact her at mqcorner@hotmail.com.