The Day the Car Caught Fire
Lori Hatcher

Crosswalk.com Contributing Writer

2013

17 Oct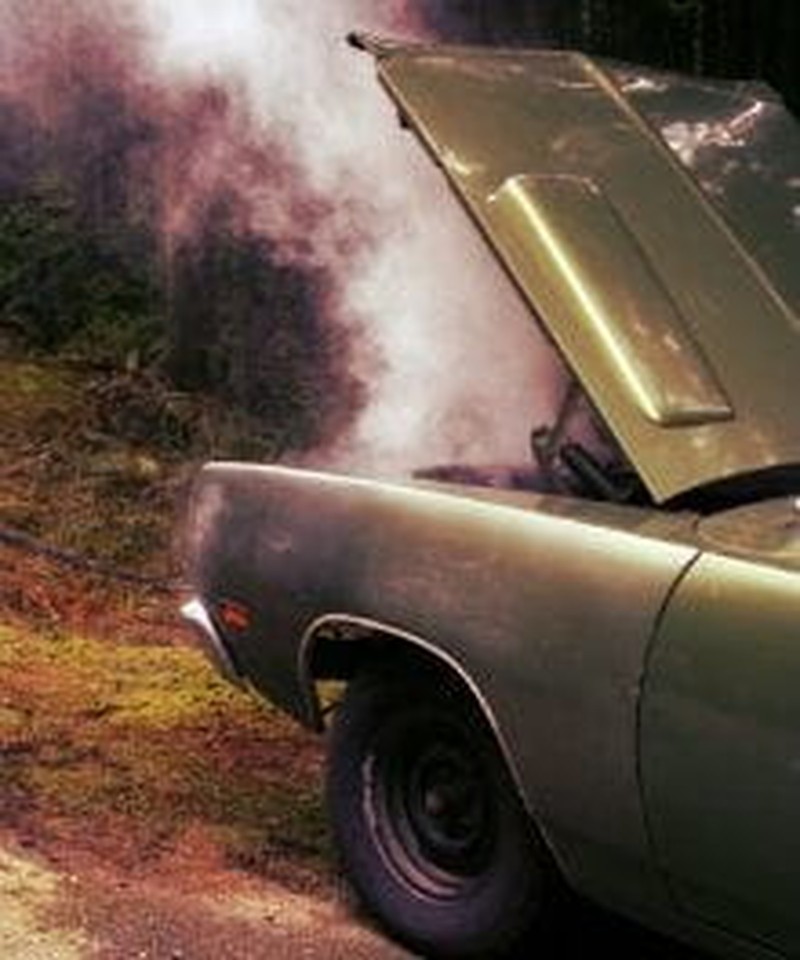 I didn't notice the smoke seeping from under the hood of my car until it drifted across my windshield.
Driving down the interstate on my way to church one Wednesday night, I had one eye on the road and the other on the rearview mirror. My 3-year-old was entertaining her infant sister in the car seat next to her, and I was listening in.
It wasn't long, however, before there was enough smoke to attract the notice of even the most distracted driver.
FIRE! I thought silently, conscious of the tiny girls behind me. Images of explosive car blazes I'd seen on TV flooded my mind. Fear like birth pangs clutched hard at my gut. I've got to get them out! Help me, Lord!
Swerving hard to the right, I brought the car to a stop on the grassy shoulder, and the smell of burning rubber adding to the billowing clouds that now surrounded me. Cars whizzed past as I flung first my door open and then the door behind me.
"Unbuckle your seat belt," I barked to my toddler as my fingers fumbled with the clasp that usually kept her baby sister safe. Today it fought to hold her snugly in harm's way. Swallowing the panic that rose like bile in my throat, I punched hard at the latch, and the buckle gave way.
Relief and fear caused me to jerk the car seat too hard, startling the baby as it slammed roughly against the doorframe. Her cry further frightened her wide-eyed sister, still struggling to unbuckle the belt her mother usually forbad her from touching.
Racing blindly around the back of the car, I deposited my screaming infant on the grassy shoulder and turned back. My toddler's shrill wails pierced the night as she climbed unsteadily from her seat.
"Here Sweetie," I called, reaching and running toward her, but before her foot touched the ground, strong arms scooped her up and deposited her safely in my arms. I sank on wobbly knees to the ground and clutched my daughter hard. Tears of relief trickled silently down my cheeks.
I learned later that Mike, a long-haul truck driver, had seen the smoke oozing from beneath my hood even before I had. Not wanting to frighten the children with his horn, he silently pulled in behind my car and waited for me to notice the smoke. As soon as I pulled off the interstate, he followed. Jumping from his truck, he plucked my frightened daughter from the car and handed her off to me.
Within minutes the kind truck driver determined that steam, not smoke, was erupting from my engine, and my heart slowly returned to its normal rhythm.
Mike radioed his dispatcher, who ordered a tow truck. His manager arrived in the company vehicle and sat with me until the tow truck arrived. Confident that we were in good hands, Mike tipped his hat and was gone. He had a load to deliver, and Atlanta was four hours away.
My life is like that car ride sometimes.
I'm cruising along happily until something goes up in smoke (or steam). And while I'd prefer to skip the drama, it doesn't always happen that way. My radiator hose could have leaked quietly on the driveway in plain sight of my husband on a day I didn't go anywhere. Instead, it burst in a steamy display that rivaled Old Faithful.
This story is an example of how God doesn't promise to spare us the trials. He does, however, promise to care for us in the midst of them. If my hose had split in the safety of my driveway, I never would have experienced his provision and care on the side of the interstate that night. Not only did he keep my children and me safe and provide help when we needed it, he gave us a living example of how God the Father cares for us.
"Fear not, for I have redeemed you;" the Lord says, "I have summoned you by name; you are mine. When you pass through the waters, I will be with you; and when you pass through the rivers, they will not sweep over you. When you walk through the fire, you will not be burned; the flames will not set you ablaze. For I am the LORD, your God, the Holy One of Israel, your Savior...Since you are precious and honored in my sight, and because I love you" (Isaiah 43:1-4).
I'm thankful that God, like my truck driver friend, has my back.
Lori Hatcher is an author, blogger, and women's ministry speaker. She shares an empty nest in Columbia, South Carolina, with her ministry and marriage partner, David, and her freckle-faced, four-footed boy, Winston. A homeschool mom for 17 years, she's the author of the devotional book, Joy in the Journey – Encouragement for Homeschooling Moms. You'll find her pondering the marvelous and the mundane on her blog, Hungry for God...Starving for Time.
Publication date: October 17, 2013