The Unintended Outcome of Frugality: Creativity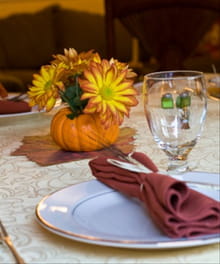 The scene makes everyone laugh in disbelief. A toddler manages to get a big gift box open, and then totally ignores the shiny new tricycle inside, preferring instead to play with the box. He is thrilled with his new "fort." I can't help but see that, left to his own devices, he prefers cardboard because it allows him to be creative.
An EC reader recently related to me how her teenagers are handling her family's much-reduced budget in the face of unemployment. Her daughter isn't suffering Gap withdrawal or even missing Old Navy. She's become enamored with the local thrift shops, preferring to see them as treasure troves for her new style: vintage. And oh, the bargains!
Their college freshman will be riding to campus this fall, but not in a car. He's adopted a bicycle as his mode of transportation and is looking forward to getting a physical workout every day.
Perhaps it's time for the grown ups to take a few lessons from the kids when it comes to getting creative in the face of frugality.
Do it yourself. Can't afford to replace the furniture? Determine that you will learn to reupholster or make slipcovers. Sign up at a community college or trade school or look for instructions online. Take a weekend class in laying ceramic tile or refinishing cabinets. Visit sites like FindHow.com and eHow.com to learn how to repair things yourself. Whatever your current level of creativity, push yourself to do something even greater.
Make it yourself. There really is something soul satisfying in making something yourself. Want to get inspired? Take a look at the blog post "100 Things You Can Make Yourself" at the website BlissTree.com.
Cook it yourself. If ever there were a place in your home where you can get creative, it's in the kitchen. Frugality will become your friend if it forces you to buy raw ingredients and create wonderful meals from them. Visit sites like SuperCook.com and AllRecipes.com for inspiration and recipes for the ingredients you have on hand.
Guard your attitude. I've said it so many times that you may have grown weary of hearing it, but the truth remains: Your attitude is the only thing in the world over which you have 100 percent control. You can choose to find joy in your own creativity as you learn to live on less, or you can throw yourself a pity party.
Embracing frugality is the best way to make sure you are living below your means. When frugality is forced upon you suddenly, the resulting creativity often comes as a bonus to soften its blow.
How has frugality allowed you to be creative? Join the conversation at my blog at MoneyRulesDebtStinks.com
Originally posted August 27, 2009.
Copyright © 2009 Mary Hunt. All rights reserved. Permission to reprint required.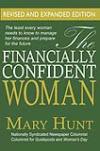 Check out Mary's recently released revised and expanded edition of The Financially Confident Woman (DPL Press, 2008).
Debt-Proof Living was founded in 1992 by Mary Hunt. What began as a newsletter to encourage and empower people to break free from the bondage of consumer debt has grown into a huge community of ordinary people who have achieved remarkable success in their quest to effectively manage their money and stay out of debt. Today, "Debt-Proof Living" is read by close to 100,000 cheapskates. Click here to subscribe. Also, you can receive Mary's free daily e-mail "Everyday Cheapskate" by signing up at EverydayCheapskate.com.