Emerging Industries: Career Opportunities in Farming
Dan Miller

48Days.com

2011

13 Jun

COMMENTS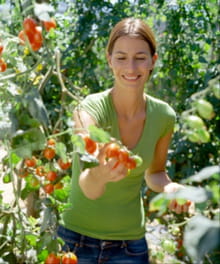 When I was 5 years old I had to get up on those cold New York mornings at 5:30 AM to help milk the cows and feed the chickens. At that point I thought every little boy had the same life as I was experiencing. But then when I started school I discovered some kids that didn't have to work for two hours before breakfast – they just got up and got dressed for school. My search for an escape from milking cows in bitter winter cold and baling hay in blazing summer heat began as soon as I knew there were other options.
Obviously that path was not unique to only me. At one point over 79% of Americans were directly involved in farming – today, it's less than 3%. But now there is an explosion of young people who are eager to get back to the farm. Inspired by ecological concerns, food quality issues, and a desire to escape cubicle world, we are seeing thousands of young students eager to explore farming. They see farming as an economically and ecologically optimistic way make a living – and to make a difference in the process.
48Days.net members Sam Burton and Karen Wortman have found ways to be connected to bring their passion for farming to life with East of Eden Farms and Hidden Springs Farms. Check out the Nubian Dairy goats, free-range chickens (and eggs), turkeys, and naturally grown vegetables and herbs they are growing.
Internships, apprenticeships and volunteer opportunities are expanding exponentially. Here are a few of the best options if you'd like to explore farming:
World-Wide Opportunities on Organic Farms (the world's largest farm-volunteer exchange program)
International Foundation for Organic Agriculture (IFOAM)
University of Kentucky Sustainable Agriculture Program
National Sustainable Agriculture Information Service
Crop Mob (Crop mob is primarily a group of young, landless, and wannabe farmers who come together to build and empower communities by working side by side.)
If you're looking for a path out of the cubicle, maybe farming is for you. And yes, as much as I hated milking cows, I would still rather do that than wear a necktie and sit in an office. I guess that's why I work in my blue jeans in an old barn. Thankfully, we all have options today to chose our work environment. I hope you love yours as much as I do mine.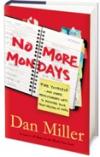 Dan Miller is today's leading authority and personality on careers and 'Work You LoveTM'. As bestselling author of 48 Days To The Work You Love, and now No More Mondays, Dan reaches over a million people every month in his newsletter, podcast, and blog with the best trends and opportunities in the workplace and small business. For more information, visithttp://www.48days.com.