Creative Ways to Put Extra Money in Your Pocket
Dan Miller

48Days.com

2011

25 Jul

COMMENTS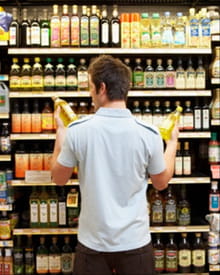 We now have websites for nearly every need. 99Designs, eLance, contemporaryva, odesk, craigslist and ebay will bring pretty much any product or service to our front door. But what if you want someone to run down to the store on a snowy night to pick up dog food? That's exactly the situation that prompted Leah Busque to start TaskRabbit.com. Today the site has more than 1500 runners in San Francisco, Boston, Los Angeles and New York. Like some of the sites I've listed above, on TaskRabbit the runners bid on doing a job. Running to the grocery store, assembling furniture, physically waking someone up each morning, prank call a coworker, and standing in line at the DMV are all actual recent tasks completed.
An article in this month's issue of Wired magazine says TaskRabbit takes from 12 to 30% of the fee collected. Some runners are bringing in as much as $5000 a month and are grateful for the opportunity. Stories are coming in from people who were unemployed or underemployed who appreciate the variety and the chance to be their own boss. As I've pointed out before, times of "recession" always give birth to great entrepreneurial ventures.
Yes, there are a couple of competitors already:
With ideas like this you can benefit by providing the service or by starting another website where you collect the 20%. All you need to do to get rich is take an idea that is already common, and do it 10% better.
So, would you be willing to run out on a snowy night and pick up dog food for a lady if it put $40 in your pocket?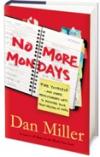 Dan Miller is today's leading authority and personality on careers and 'Work You LoveTM'. As bestselling author of 48 Days To The Work You Love, and now No More Mondays, Dan reaches over a million people every month in his newsletter, podcast, and blog with the best trends and opportunities in the workplace and small business. For more information, visithttp://www.48days.com.