How Can I Support Myself in Ministry?
Dan Miller

48Days.com

2012

20 Feb

COMMENTS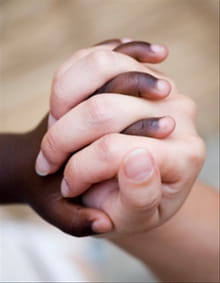 Dan, I left a corporate job 2 years ago, sold my home, and have worked with a ministry in Kenya since then. My ideal life would be to work in Africa part of the year and be in the states the rest. What would you suggest to support myself and do ministry? I'm currently self-supporting. Carol
Carol – that sounds awesome. And my encouragement is to connect your life in Africa with your life here in the states. Don't try to live a compartmentalized life – in doing "ministry" part of the time and then just put on your making money hat. Do both – through a business plan you might call social entrepreneurship or ethical capitalism.
Draw from your own background experience by teaching the people in Kenya what you learned in the corporate world. Don't cripple them by just giving them resources. Engage them in the process of becoming self-sufficient. Compassion is more about equipping than it is about handouts.
Listen to this interview I did with my son Jared. He and his wife Ilea live in Mombasa, Kenya, right down on the Indian Ocean. They aren't struggling there, living a life of sacrifice, or suffering for Jesus. They live there because they think it's the hippest place in the world to live. They love the 85 degrees every day of the year, the amazing food and because they want "to live deep and suck all the marrow out of life." (Thoreau) Yes, they do help the disadvantaged women there make beautiful jewelry through their organization called Keza – and then they come back here and do high-end fashion shows in places like New York City, Chicago and Los Angeles to promote and sell that jewelry. The income pays the ladies for their work and Jared is able to do philanthropy consulting for organizations that want to know how to interact with African cultures in ways that equip rather than enable.
You can create a similar model that fits you. Don't think you have to give up doing well in order to do good. In today's world, with unlimited options, you can do both.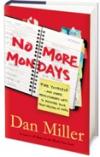 Dan Miller is today's leading authority and personality on careers and 'Work You LoveTM'. As bestselling author of 48 Days To The Work You Love, and now No More Mondays, Dan reaches over a million people every month in his newsletter, podcast, and blog with the best trends and opportunities in the workplace and small business. For more information, visit http://www.48days.com.