I Need More Money But...
Dan Miller

48Days.com

2011

12 Dec

COMMENTS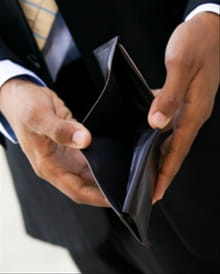 Here's a reader question – and a very common one I might add:
Dan, like many of your readers/ listeners, I stuck am in a rut. My employer is rearranging schedules and cutting back on pay. I'm earning less than almost anyone I know here and now that's about to be cut back. I know I can do more, but I've been doing the same thing for so long I don't know what my skills are or where to start. I don't even know what my passions are. How can I figure out what is my true calling is?
******************************************
David, you describe being in a very vulnerable place. Here's why – if you don't have a clear sense of what your skills are then it would have to be assumed you've let yourself fall into a position where you are doing what a robot could do. And if that's true – then a robot may be doing it in the very near future. You have to figure out what your unique areas of competence are. What are you passionate about – what do you do with excellence? What is it that you do that brings clear value to the company?
When you clarify those, two things will happen immediately:
Your employer will take notice and see you in a new light. (As it is you may very well be a fixed cost they are looking to eliminate.)
You will recognize your marketability and employability. Then you can do a job search with your head held high and find out what your true value is.
You'll recognize your true calling is where your strongest skills, your passion, your commitment to a worthy cause and making reasonable money all come together.
---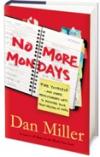 Dan Miller is today's leading authority and personality on careers and 'Work You LoveTM'. As bestselling author of 48 Days To The Work You Love, and now No More Mondays, Dan reaches over a million people every month ia his newsletter, podcast, and blog with the best trends and opportunities in the workplace and small business. For more information, visit http://www.48days.com.