Learning from Others' Failures
Dan Miller

48Days.com

2011

4 Oct

COMMENTS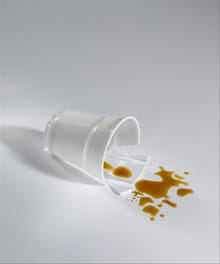 Jerome writes, Dan, I have the No More Mondays CDs and was listening to a story about a couple that started a coffee shop for around $5K when everyone else was telling them it would cost $180-$220K. I am in the same position with wanting to start my own pizza restaurant, and was wondering if it would be possible to get more details about their success. Or even to get in contact with them and learn from their experience.
Jerome, yes I'm sure you could learn a lot from their experience. That story about the coffee shop happened about 15 years ago. The young couple got used chairs and tables and painted them wild colors. Together them pulled up the old carpet, sanded and painted the old concrete to give it a unique feel. It was called Café Milano, located just off the square in Franklin, TN and their success was immediate.
Local artists like Amy Grant and Phil Keaggy loved the ambiance and the small crowds there. But that success immediately attracted the attention of some high rollers with big plans. They put several million dollars up to open an entirely new place in downtown Nashville – all the bells and whistles – big screen TVs and the works. Same name and with the original owner as "manager." Then it was sold for even more money to one of the big music companies here. By now it was totally different than the little hole-in-the-wall that was so successful originally. The overhead in the new place was astronomical – and they were in trouble pretty quickly. After struggling along for about a year the whole thing folded – and everyone parted with hurt feelings and pocketbooks. The founding couple divorced and went their separate ways. Their whole success story was destroyed by the temptation of investor money and getting too big too soon.
Yes, they started on a shoestring as you can still do today.
And yes, I trust there are lessons in that to help you avoid some of those mistakes.
Bigger is not always better
Don't forget your original USP – what do you do extremely well
With outside investor money you will always give up control
No business is more important than your relationships – protect your marriage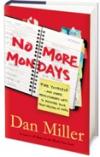 Dan Miller is today's leading authority and personality on careers and 'Work You LoveTM'. As bestselling author of 48 Days To The Work You Love, and now No More Mondays, Dan reaches over a million people every month in his newsletter, podcast, and blog with the best trends and opportunities in the workplace and small business. For more information, visit http://www.48days.com.