Read and Grow Rich
Dan Miller

48Days.com

2012

6 Feb

COMMENTS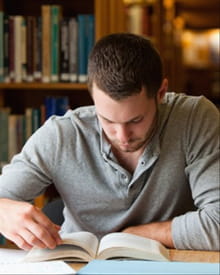 You know how I feel about reading good books. They have been my window to a better world since those early days on the farm – they have introduced me to my most significant mentors and have shown me the steps to higher levels of success physically, spiritually, in relationships and in business. My "education" that led to getting pieces of paper I can hang on the wall was expensive in both dollars and time. The education I've gotten through books of my own choosing has been both rapid and inexpensive.
You can bypass those with more degrees, intelligence and experience by taking advantage of the knowledge in carefully selected books.
And no, this is not a setup for you to buy my books. All I want to do today is direct you to two that are totally free. The first is from Seth Godin and is titled Idea Virus. It was written back in 2000 but was one of the tools that exploded our 48Days business. Just click on the title and you'll find the entire 197-page book on ideas to expand your business.
The second is a much newer book by Julien Smith titled The Flinch. It's available as a free Kindle download – and no, you don't even need a Kindle. There's a free Kindle app if you just have a smart phone of any kind. Again, click on the title to take you to the Amazon link. This is an insightful and entertaining look at what we do when first confronted with a new challenge. Think about stepping into a totally cold shower. That's "the flinch". Then Julien says to go ahead – step in. You know it won't kill you. It's only that momentary flinch you have to get past. But how many times is that reaction keeping you from walking through to something amazing.
Want to improve your speaking, relationship or leadership skills? Want to feel better physically? Want to be a spiritual leader? Want to double your income in the first six months of this year? Read great books! If you'd like to see an expanded list of my book recommendations – check this. Enjoy the reading and let me know about the quantum leaps forward in your success.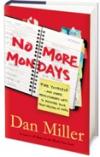 Dan Miller is today's leading authority and personality on careers and 'Work You LoveTM'. As bestselling author of 48 Days To The Work You Love, and now No More Mondays, Dan reaches over a million people every month in his newsletter, podcast, and blog with the best trends and opportunities in the workplace and small business. For more information, visit http://www.48days.com.