Stop Apologizing
Dan Miller

48Days.com

2011

23 May

COMMENTS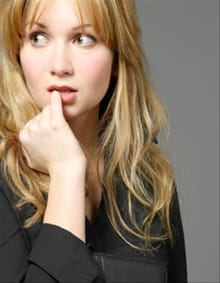 I visited an artists' conference recently. The room was filled with well-known and talented musicians and for the concluding evening session, a variety of those were invited up to play or sing. However, the talent was somewhat obscured as each artist, without exception, apologized in advance for what they were about to offer.
I haven't played the piano for several years now.
I've been struggling with my voice not being strong.
I wrote this song but a better songwriter could probably do something more.
We're having trouble getting the microphones set up for both our voices.
I didn't really have time to practice for this.
I'm sorry, I sing mostly for kids.
I fully expected the next person to apologize for the "C" she got in high school history and for the Coke spill on the seat of her car. It seemed the performance was to see who could outdo the previous presenter in apologies.
Why do we start any personal presentation with an apology for what we are going to deliver? I know it seems like humility but it serves no one. If you really don't believe your presentation is worth hearing then please just ask to not perform. And false humility is a dangerous practice in which the person degrades himself in the hope that others will compliment and build him up. There is little to be gained by apologizing and it instantly damages your credibility with the audience. If you apologize for not being an expert, for example, your audience will question why they are listening to you. If you apologize for not being prepared or not being your best physically, those listening have been alerted they will not be getting your best.
Here are 10 tips from Toastmasters International that can be applied to singing, speaking, showing your art, or teaching a Sunday School class:

1. Know your material.
2. Practice. Practice. Practice!
3. Know the audience.
4. Know the room.
5. Relax.
6. Visualize yourself giving your speech.
7. Realize that people want you to succeed.
8. Don't apologize for any nervousness or problem – the audience probably never noticed it.
9. Concentrate on the message – not the medium.
10. Gain experience.
I apologize for not having 11 tips. I was going to come up with one more but I didn't sleep well last night, this is allergy season, the rain slowed me down on my walk to my office, plus I was never good at math. I really am sorry – please forgive me.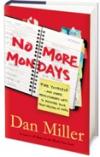 Dan Miller is today's leading authority and personality on careers and 'Work You LoveTM'. As bestselling author of 48 Days To The Work You Love, and now No More Mondays, Dan reaches over a million people every month in his newsletter, podcast, and blog with the best trends and opportunities in the workplace and small business. For more information, visithttp://www.48days.com.