What Are You Passionate About?
Dan Miller

48Days.com

2011

11 Jul

COMMENTS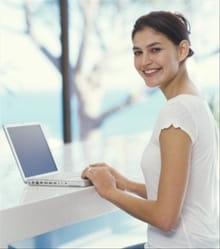 What are you passionate about?
Too frequently I hear in response to that question – "Nothing". Or "I really don't know."
Certainly you've met people who have a clear passion. They can't wait to get up in the morning and get started on their work. They are eager, enthusiastic, understand their purpose and are committed to living it out. That kind of passion comes from knowing what you were born to do. Come follow me around for a day or to – and then decide if I'm passionate about my work.
Passion helps you get more done in less time. It helps you make better decisions with less stress and indecision.
When you know your passion and have work that expresses that passion you become a magnet for others – people who are willing to hitch their wagon to your enthusiasm. You will become a lightning rod for not only your own efforts, but you will focus the talents and abilities of those around you – and your work will be magnified with little effort. People want to be connected to something big – something that will make a difference.
Working on your own without passion is exhausting. Your best efforts cannot stop the slow drain of energy and life. You don't get the strength of those around you – you have a big leak in your own bucket.
Do have a passion that's contagious?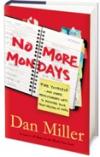 Dan Miller is today's leading authority and personality on careers and 'Work You LoveTM'. As bestselling author of 48 Days To The Work You Love, and now No More Mondays, Dan reaches over a million people every month in his newsletter, podcast, and blog with the best trends and opportunities in the workplace and small business. For more information, visithttp://www.48days.com.