What is Your Gift?
Dan Miller

48Days.com

2012

30 Jan

COMMENTS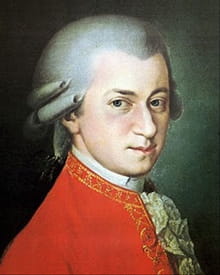 Wolfgang Amadeus Mozart would have had a birthday this week. He was born on January 27th, 1756. By the age of three, he was picking out chords on the family piano. Mozart's father was an accomplished composer himself but pretty much gave up teaching little Wolfgang by the time he hit five years old. The little guy resisted formal training and just seemed to have an innate connection to the music that went beyond traditional learning.
In fact, his ease of creating musical works gained him the scorn of his contemporaries. While fictionalized, the movie Amadeus reveals the jealous and angry feelings of Antonio Salieri, another composer in Vienna, Austria at the time:
"Astounding! It was actually beyond belief. These were first and only drafts of music. But they show no corrections of any kind. Not one. He had simply written down music already finished in his head. Page after page of it as if he was just taking dictation. And music finished as no music is ever finished. Displace one note and there would be diminishment. Displace one phase and the structure would fall. It was clear to me. That sound I had heard in the Archbishop's palace had been no accident. Here again was the very voice of God! I was staring through the cage of those meticulous ink strokes – at an absolute beauty."
Can you imagine having talent like that? Talent that just breaks through – without formal training or book knowledge? Maybe you do have that kind of talent. Is there an area in your life where you suspect a God-given talent that has never been fully released? In art, music, comedy, writing, cooking, landscaping, architecture, gardening or ??? Have you second-guessed it because it's "not normal?" Because you never read all the books on the subject? Could it be that you too are a vessel for imparting a supernatural gift to the world?
Click on this YouTube segment of Mozart's Requiem. As you listen to Mozart "capturing the voice of God" ask yourself where your greatest talents lie. Are you allowing them full release?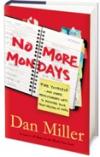 Dan Miller is today's leading authority and personality on careers and 'Work You LoveTM'. As bestselling author of 48 Days To The Work You Love, and now No More Mondays, Dan reaches over a million people every month in his newsletter, podcast, and blog with the best trends and opportunities in the workplace and small business. For more information, visit http://www.48days.com.