You Can Tithe With More Than Your Money

I have always believed in the principle of monetary tithing and have experienced the blessings and benefits, both in good times and in bad. But I have also believed in the tithing principle that goes beyond just money. What if you tithed your time – meaning if you work 40-50 hours a week that you then give 4-5 hours of your time in meaningful service? In Biblical times, people tithed the actual products they grew or made; I'm confident that we can be more creative in our tithing today than in just writing checks. Here's an additional concept from Mark Victor Hansen, co-author of the extremely successful "Chicken Soup for the Soul" series.
Dedicate Yourself to Idea Tithing
Just think what could happen if we all tithed ten percent of our ideas back to the world in ways that would help to create wealth and prosperity for everyone and everything. The possibilities would be extraordinary!
Because we are all unique thinking minds and spirits, each of us has unique capabilities that no one else has or can ever have. If we each decided to create ideas, concepts, plans and solutions, every person and every creature on this planet would benefit.
The great thing about idea tithing is that it's free. It costs us nothing. Once we begin to think of just one idea that would benefit the universe, more ideas will follow. Pretty soon each of us will have hundreds of ideas. And our individual ideas, when told to other individuals, will act as a springboard for their ideas. We will inspire each other.
Begin idea tithing today.
An idea can take nothing and turn it into something .- Mark Victor Hansen
"If you have a penny and I have a penny and we exchange pennies, you still have one cent and I still have one cent. But if you have an idea and I have an idea and we exchange ideas, you now have two ideas and I now have two ideas."
From the Bible:
"Bring the whole tithe into the storehouse, that there may be food in my house. Test me in this," says the Lord Almighty, "and see if I will not throw open the floodgates of heaven and pour out so much blessing that you will not have room enough for it. I will prevent pests from devouring your crops, and the vines in your fields will not cast their fruit," says the Lord Almighty. "Then all the nations will call you blessed, for yours will be a delightful land," says the Lord Almighty. Malachi 3: 10-12 (NIV)
Direction for Today:
What could you tithe from your life today – other than just money?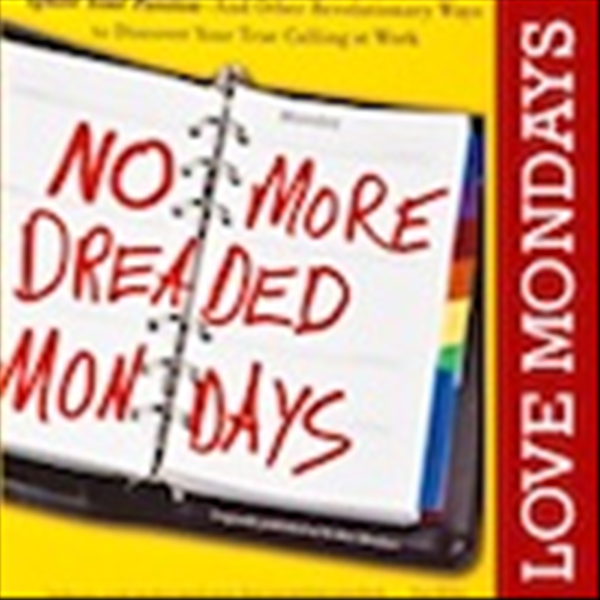 Dan Miller is today's leading authority and personality on careers and 'Work You Love'. As bestselling author of 48 Days To The Work You Love, No More Dreaded Mondays, and many others, Dan reaches thousands of people every month in his newsletter, podcast, and blog with the best trends and opportunities in the workplace and small business. For more information, visit http://www.48days.com..