Build a Great Wardrobe on a Shoestring Budget
Whitney Hopler

Crosswalk.com Contributing Writer

2003

4 Jul

COMMENTS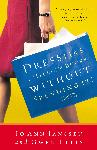 When you open your closets, do you see stylish, durable clothes that fit you well?  Do you regularly wear the clothes you own, and feel confident in them?


If you'd like to achieve these things, but worry that you can't afford expensive new clothes, don't despair.  It is possible to dress well without spending a fortune.

Here are some ways you can build a top quality wardrobe on a shoestring budget:

Discover what looks best on you.  Take into account which colors complement your hair, eyes, and skin tone.  Consider which types of clothing styles accentuate the best parts of your figure, and which styles minimize problem areas.  Plan to buy only clothes that are truly flattering on you.

Look at your lifestyle before buying clothes.  Think about where you will be wearing whatever new clothes you purchase, and figure out whether you'll need formal clothes, casual clothes, or a mix.  There's no sense in buying an evening gown if you won't have many opportunities to wear it, just as it would be unwise to buy lots of casual clothes when you must dress up at your workplace.  Also consider which styles best suit your personality.  For example, are you drawn more to practical clothes; frilly, romantic clothes; or flamboyant clothes with bold colors?

Take an inventory of what you already have.  Familiarize yourself with the clothes you already own before purchasing new clothes.  And as you take your inventory, be sure to weed out clothes you no longer wear and set them aside to give away.

Go for the best quality.  Visit stores that sell expensive, designer clothing and study the clothes there to get a feel for what makes good garments.  Then take your trained eyes to less expensive places to scout out good quality clothes.  Clothes that are made well will last longer than cheaply made clothes.

Shop at consignment stores, thrift stores, yard sales, factory outlets and other places where clothing is sold at a discount.  There are plenty of bargains to be found in these places, so you don't need to shop at a traditional retail store.

Get creative.  Look for creative solutions to your clothing problems.  For example, you actually might find a better fit or a better price for a girl by shopping in the boy's department.

Adopt attitudes of patience and contentment.  Realize that it will likely take awhile to build a great wardrobe inexpensively.  Thank God for what you own right now, and don't compare your clothes to those worn by others.

Learn to mend clothes, and even sew your own outfits.  You can save lots of money by repairing or updating clothes and continuing to wear them, and by making homemade outfits.

Avoid trendy items and go for the classics.  Don't invest a lot of money in a faddish garment or accessory that you can't wear for very long.  Instead, look for classic clothes and accessories that can serve you for many years.

Begin a clothing exchange in your church, neighborhood, or school.  Trading clothes with others can benefit all of you.

Mix and match what you have to create new outfits.  You may be surprised at the fresh looks you can create this way.

Explain your clothing budget to your children, and use cash when you shop for their clothes.  Once the cash is gone, they should understand that they cannot shop for any more clothes.  Use this as a time to teach them about good stewardship.
Adapted from "Dress like a Million Bucks without Spending It!", © 2003 by Gwen Ellis and Jo Ann Janssen.  Published by Fleming H. Revell, a division of Baker Book House Company. Check out Baker Book's official website. 


Gwen Ellis has worked in the publishing industry for many years, most recently as acquisitions editor for ZonderKidz.  She is the coauthor of "Decorating on a Shoestring, The Big Book of Family Fun," and 10 other books.  She is a motivational speaker and can hold workshops for groups on "Dress like a Million Bucks without Spending It!" or "Decorating on a Shoestring."  Jo Ann Janssen is a writer and homemaker in Colorado Springs, Colorado, and the coauthor of "Decorating on a Shoestring."