Odd Sightings From Our Consumer Culture
Matt Bell

SoundMindInvesting.com

2013

21 Aug

COMMENTS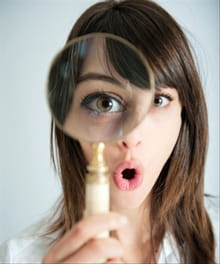 If you're looking for irony, you don't have to stay up for any of the late shows. You just have to read the latest dispatches from the front lines of our consumer culture. Here are two cases in point.
Vehicle Sales, Loan Delinquencies Rise in Tandem
Over the summer, this headline caught my eye: "Leasing Hits New High While Extended Auto Loans Surge." The article said vehicle loans stretching as long as 84 months were fueling strong auto sales.
More recently, this headline appeared above the very predictable follow-up story: "More People Falling Behind on Car Payments."
The loan delinquency numbers aren't dramatic, but they're noteworthy nonetheless. Analysts blame the rise in troubled auto loans on looser lending standards that are translating into more loans for so-called sub-prime borrowers—those with less than stellar credit scores.
At SMI, we continue to recommend avoiding vehicle loans.
Smaller Down Payments Are Back
In the aftermath of the housing crisis and recession, mortgage standards were tightened. No more no-documentation or no-money-down loans. That old relic—the 20% down payment—staged a comeback. That was then.
Today, borrowers with just 10%, 5%, and even smaller down payments are finding plenty of willing lenders.
A Fox Business article quoted one Rockland County, NY mortgage officer as saying he's "doing loans with as little as 5% down 'all day long.'"
The same article included this deadpan statement:
This time around, though, lenders are much more discerning about who gets to put 10% down… To qualify, your monthly housing, car, student loan, and credit card debt can't be higher than 45% of your monthly income.
Devoting 45% of income to debt payments is simply insane.
At SMI, we continue to recommend following several steps when buying a house, which include putting at least 20% down and keeping the combination of your mortgage, homeowner's insurance, and property taxes to no more than 25% of monthly gross income—and that assumes no other debt.
It's another odd reality of our consumer culture that some economists see a loosening of lending standards as a sign of a recovering economy. Perhaps Yogi Berra had the more accurate perspective: "It's déjà vu all over again."
What's your take on the easing of lending standards? Is it, in fact, a sign of an improving economy? Or could it show that recession lessons are soon forgotten?
Matt Bell is Associate Editor at Sound Mind Investing. Since its founding by Austin Pryor 23 years ago, SMI has been providing clear, trustworthy, effective investment guidance to the Christian community. Some 10,000 subscribers look to its flagship publication, the Sound Mind Investing monthly newsletter, for biblical guidance on a range of financial issues and specific investment advice. Matt is also the author of four personal finance books published by NavPress, including Money, Purpose, Joy: The Proven Path to Uncommon Financial Success.
Publication date: August 21, 2013