How Giving Blesses the Receiver
LeAnn Weiss

Author, Christmas Promises

2010

13 Dec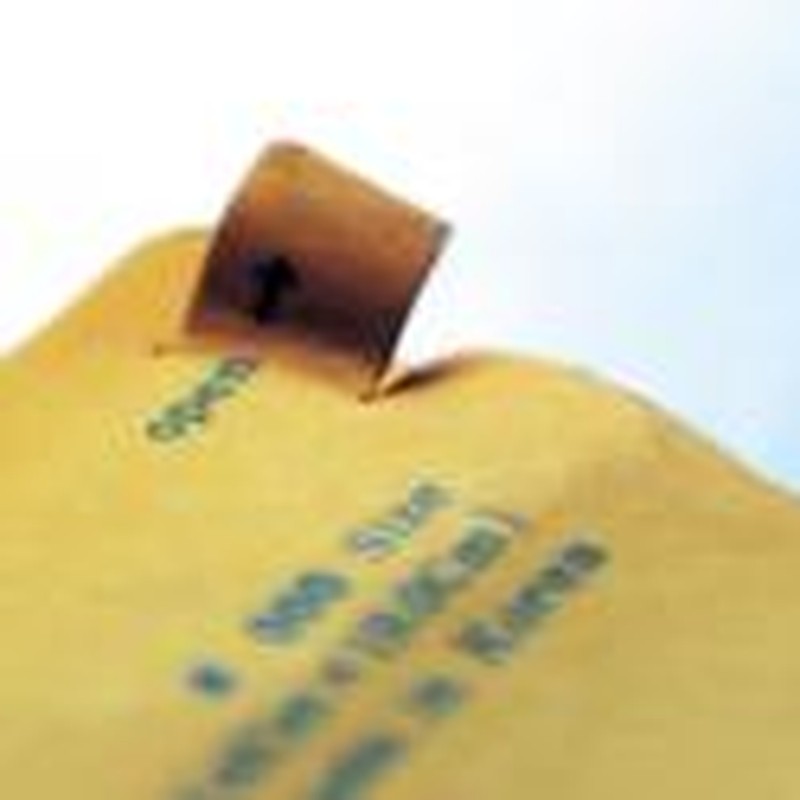 By late afternoon on December 21, the chipped ceramic plaque was the lone item remaining on the discounted Christmas display at the local Hallmark store. Its artificial holly attached at the top was twisted and dusty. And as if it didn't already look pitiful enough, a dollop of glue revealed a bald spot where remnants of a red plaid ribbon remained. Barely glancing at the cursive font, and paying equally little attention to the words in script, April picked up the plaque to claim it as hers. With Christmas only days away, she and her three preschool age children were all but homeless, heartsick and fast running out of hope.
Pulling four crumpled dollar bills and change from her purse to pay the cashier, April held her purchase tenderly to her chest, knowing there would be no gifts this year bearing her name. And somehow, inexplicably, holding this small broken treasure offered her comfort. Yet, as she began reading the words on the plaque, she felt her brave front––her best ever false bravado––crumbling not only before her eyes, but also before all those last-minute shoppers as well. Blinking back tears as they spilled down her face, April darted through the mall and out the exit to the safety of her well-worn van.
And much like a Hallmark holiday movie, complete with strains of familiar Christmas carols drifting softly though the crisp air, scenes from her young family's life played in her heart. She wondered, How was it possible that her once prominent family, ripe with promise and blessings beyond their wildest dreams, was now battered, bruised and broken seemingly beyond all repair? She barely recognized the husband and wife as scenes from earlier in their marriage played in her heart. They were young, carefree and relaxed. Ah, the promise of youth!
With little warning (as usually occurs!), babies filled their home in rapid succession. And with the pitter-patter of little feet came an abundance of professional, as well as personal, blessings. Indeed, life for this young family was notably charmed, and the world, and all it had to offer, was theirs for the taking.
Now back at her parents' home and slumped in an oversized chair, April felt the familiar but unforgiving heartache she experienced each time she relived the physical and emotional breakdown of her young husband. Each month brought with it yet another new symptom, an updated diagnosis, additional hospital stays and altered lifestyle. But soon the months turned into one year, then two. The details, that need not be discussed, were unspeakable. The pain, unbearable. And though their love was born out of God's blessing, and they vowed valiantly that they could and would go the distance with their marriage, sometimes even love is not enough to withstand the ravages of illness. And so the single strand that held their life together strained. When April's husband died, she was on her own to pick up the pieces of her family's very broken life. Much to her dismay, she discovered that their beautiful mansion and almost everything they owned was mortgaged to the hilt. She walked away with little more than her children and their clothes.
Still nestled in the old armchair, her tears abruptly stopped as her life's "journey" took on a new concern: it was four days until Christmas; it felt like her family had been gutted with a machete and their old life ripped from them with no hint and little hope of where or what tomorrow might hold.
April lifted the ceramic plaque from its bag, reading the words with slow deliberation:
Christmas is eternal
like the love
that gave it birth~
like the love
that touches others
as it reaches 'round the earth.
Suddenly, a hint of hope brushed across her weary heart. Though the feeling was fleeting, indeed, hope had, if only for a moment, stirred within her heart. Then, April returned to the reality that Christmas would be their most painful one, one she secretly wished she could wish away. Again, as if drawn to the very words on that cracked plaque, she felt a flicker of hope followed by a sense of peace. Within minutes, the pitter-patter of little feet alerted her that her little ones had awakened from afternoon naps.
Thank goodness for Mom and Dad taking us in until we can come up with a plan for part two of our lives. And Mom has been a true blessing, watching the children as often as possible, April thought, as the children snuggled into her. But her family's finances were lean and the last time she checked, "love" wouldn't provide even a modest Christmas for her children . . . that is, until a single act of agape love from an anonymous giver taught her otherwise.
It was the late afternoon of December 23. A ribbon of smoke circled from the old brick chimney when the mailman dropped an envelope bearing April's name through the mail slot. Mindlessly, she tore open the envelope that offered no return address, and a handwritten note and check in the amount of $1,000 fluttered to the floor. On the note, the bearer of the gift wrote:
I pray this gift will help you and your babies this Christmas.
Christmas blessings,
A friend
Many years later, April shared with me that she cannot recall just how long she sat in stunned silence. Or how long it was that she wept. But as a freshly fallen mantle of snow silently blanketed the earth, April's eyes were drawn to the chipped plaque on the table nearby. And wiping tears away as quickly as they fell, she struggled to read aloud, one more time, the words that would forever change her life:
Christmas is eternal
like the love
that gave it birth~
like the love
that touches others
as it reaches 'round the earth.
It was at that moment she understood why she was drawn to that cracked plaque. For though it was dusty, chipped and defective, its words told the truest meaning of Christmas! Just as Christ's love for us is eternal and is the very reason we celebrate the season, so too it is His children who reach out to those bruised, broken and beaten down by life's unspeakable tragedies. And so it was a gift of God's love, unribboned, unboxed, and completely unexpected that restored April's faith in Her heavenly father, her fellow man and her family's future.
In her prayer of thanksgiving, April prayed––and this, indeed, was the beginning of part two of their lives––that the Lord would find favor on her so that she might do for other single mothers what an "angel" had done for her.
My dear friend April, whose name has been changed to protect the anonymous nature of her donations, received that unexpected but much needed blessing more than 20 years ago. I've often wondered if that unknown angel has any idea how much he or she impacted my girlfriend's life at such a critical time.
Shortly after that amazing Christmas gift, God brought an incredible godly husband into my friend's life. God's favor has truly shined on their union. Living a life rich with faith, family, fellowship and friends, April and her husband have generously used their finances to bless others in need throughout the year.
That act of kindness at April's greatest time of need sparked a family tradition. Each Christmas, God faithfully directs April to a single mom in dire need of a blessing. She looks for a mom who is weary and worn, whose faith is faltering through circumstances beyond her control. A single mom who needs hope stirred within her heart again and is in desperate need of a Christmas miracle. Then April writes a Christmas check to that family, usually with an anonymous note retelling the story of the anonymous angel that blessed her family at her greatest time of need. Writing and sending that check is one of April's greatest joys each Christmas.
I love it when she tells me the story behind each year's recipient and somehow wish that I could be a fly on the wall to see that mom's face light up as she opens the envelope that will rekindle her belief that God truly provides every need.
Even though April has many priceless processions and jewels today, that well-worn ceramic plaque is still one of my friend's most beloved possessions. To her it is a tender yet timeless reminder that Christ's love is eternal.
When we pass on His message of hope and love to others, we're helping to spread that blessing 'round the earth and perhaps even inspiring others to continue that chain of love.
---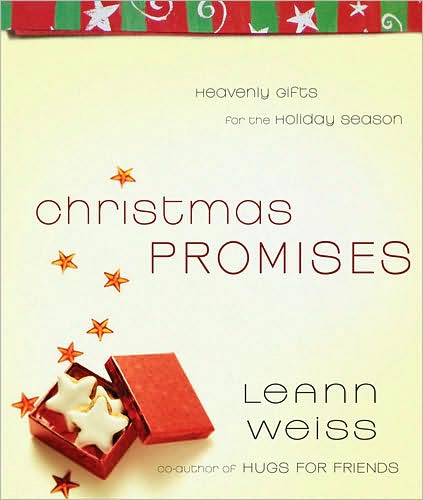 Taken from Christmas Promises by LeAnn Weiss. (c) 2008 by LeAnn Weiss. Used by permission of Regal Books.
LeAnn Weiss is a bestselling inspirational author and speaker and a political consultant. She has authored or coauthored more than 50 books and is best known for her personalized paraphrased Scriptures, which are featured in the popular Hugs series. LeAnn also serves as president of Encouragement Company, which she founded in 1994. LeAnn lives in New Mexico with her family and many pets.