How to Find the Cheap Air Fares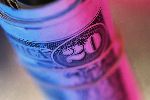 Recent news of cheap airfares may have captured your attention. The ads sound great, but actually finding and booking a seat at that cheap teaser rate can be another thing.

Every airline has its "published rates." Let's use travel between Los Angeles and New York City as an example. Many airlines fly that route and one airline alone could have 20 different published rates for the same seat in coach, each rate with different conditions. And it's possible that there are only a few seats at the cheapest published rate on each flight. So how can you find and book the really cheap fares?
Here are a couple of tricks:
By Internet: Go to the online travel agency Travelocity.com. Fill in just the "From" and "To" fields. Now click on "Flexible Dates" then "Search Flights." This will give you the broad range of published rates starting with the cheapest. I just did this and returned a roundtrip rate between Orange County (close to Los Angeles) and Newark (close to New York City) for $183 on the low end to $1,005 on the high end.

Clicking on "Rules" for the $183 fare shows these conditions: 14-day advance purchase, no refunds and a requirement to stay over a Saturday -- and only on selected flights.
Click on "Select" to see the flights that have a seat available for this fare. Book it here or call the airline directly to avoid the booking fee. If the cheapest fare is not available for the dates you want to travel, do a quick search at BookingBuddy.com and Mobissimo.com. Agencies often hold blocks of cheap tickets and that's the way to find them. A quick search at SideStep.com will give you another comparison.
By Phone: Call an airline's toll-free reservations number. Say you are not sure the dates you want to fly. Ask the agent to bring up the list of published rates, then to scroll down to the bottom to tell you the cheapest rate and its terms. This will be an unusual request, but the information is not confidential.

Be friendly and cordial. If this agent is not cooperative, kindly end the call then call back to speak to someone else. Once you have identified the lowest published rate, ask the agent to check the dates you wish to fly.
The secret for booking cheap fares is knowing both where and how to look!


© 2005 The Cheapskate Monthly. All rights reserved. Used with permission.


"The Cheapskate Monthly" was founded in 1992 by Mary Hunt.  What began as a newsletter to encourage and empower people to break free from the bondage of consumer debt has grown into a huge community of ordinary people who have achieved remarkable success in their quest to effectively manage their money and stay out of debt.  Today, "The Cheapskate Monthly" is read by close to 100,000 Cheapskates.  Click here to subscribe.