How to Plan Wisely for Holiday Feasts and Fun
Lisa Baughn

The Old Schoolhouse

2008

12 Dec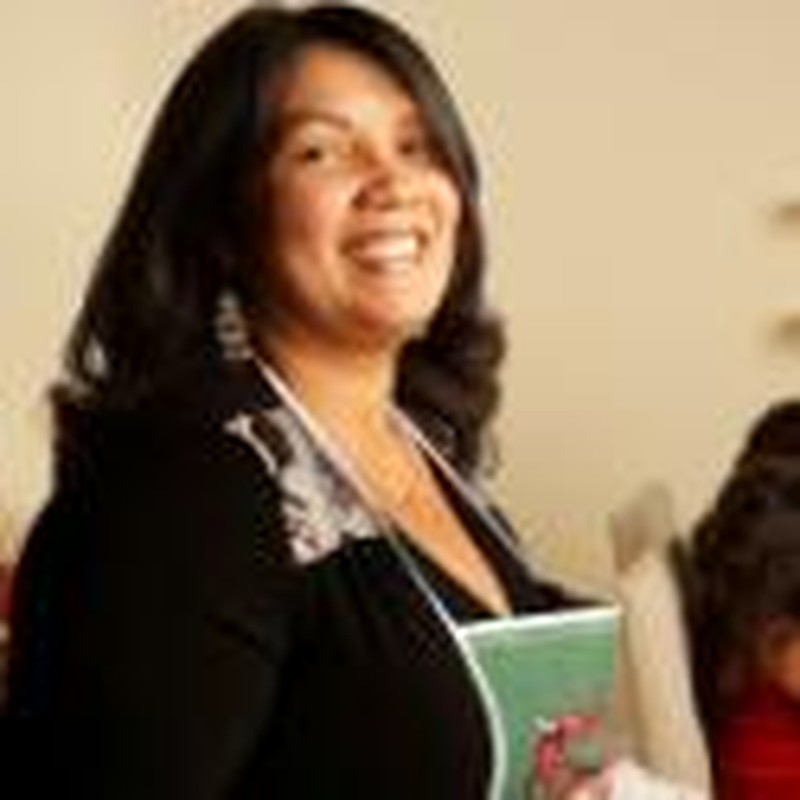 The year 2008 has been a tough year for homeschooling families. Gas prices have doubled in two years, grocery expenses are spiraling out of control with each trip we make to the store, and that tight budget needs to stretch farther! Most of us are single-income families, and it can be a juggling act to make it through each month. Now the holidays are upon us, and we love to celebrate with food. How can we enjoy our traditions, make our family favorites, graciously entertain,
and
save money on food during this holiday season?
Plan to Save
Start with an overall plan to stop grocery spending in its tracks! One of the fruits of the Spirit is self-control; you can do this! Sit down with a hot cup of tea and your favorite recipes and think through all the special meals, dishes, entertaining, and food gifts you would like to make during the holidays this year. How much extra money do you have to spend on this, if you plan to buy a little each week over a four- to six-week span? Establish a budget and then creatively figure out a way to make it work:
What are your favorites and why?
What do you love to make or are famous for?
What foods and recipes "make" the holidays special in your home?
What can you cook ahead and freeze?
What items that traditionally go on sale can you work into your special menus?
Plan a Family Meeting
Make hot chocolate and have a family meeting to review and discuss your traditions and menu plans. Start with prayer, asking the Lord what He would have you do to celebrate Thanksgiving, His birth, and the New Year. Ask whom you might be able to reach out to through these activities, what He wants to do in your family, and how you can carry out His will.
Then talk about it. You might be surprised to learn what your family members passionately feel is an important part of Thanksgiving or Christmas celebrations. You might be able to drop a few expensive or time-consuming dishes (and activities) and focus on the ultimate favorites, which are often simple. Try to let everyone choose at least one favorite!
Narrowing the list can really help you save money and avoid the stress of cooking so many dishes, not to mention the quandary of what to do with leftovers on those dishes you "always" make but never really get gobbled down! It may be time to let some traditions end. It would not be Christmas without Peanut Butter Fudge in our home, but my family is okay without the homemade cranberry sauce and the Southern Living stuffing of the year.
Don't get sidetracked by all of the beautiful feasts portrayed in magazines, which entice you to buy multiple ingredients not normally on your list. Make a commitment to simplify this year!
Plan to Organize
Now that you have revamped your family plan, grab a notebook and create a "Holiday Recipe Journal." Include in it all recipes for Thanksgiving, Christmas, New Year's Day, events you are going to, food gifts, and parties. This keeps things neat and all in one place, allowing you to see which ingredients you will need throughout the season. You now have the tools with which you can compile a master grocery list for the holidays.
Pull a math and economics lesson in by having the kids help you scour the Recipe Journal and determine how many ingredients you will need altogether. How many cups of sugar and flour will you need? Therefore, how many bags of flour and sugar do you need to buy? How many cans of pumpkin, evaporated milk, broth, etc. will be needed? Let them peruse the pantry to take inventory. Do you have enough cinnamon, cloves, sage, and other spices? Write directly on the cans, earmarking them for certain dishes, or put colorful stickers or labels on your cans and boxes of food. Let the family know that these labeled containers are reserved for holiday meals; they are not to be used for other meals. Write down all of the ingredients you still need, creating one master list.
Planning Trains Good Stewards
Take the kids on a grocery trip to establish a baseline for what the prices of those ingredients are now. Compare the prices of these items at your local grocery store, health food store, and warehouse stores.
Record current prices for flour, sugar, turkey, ham, spices, etc, so that you can easily spot a good deal when you notice one in one of those upcoming sale flyers. Figure out how much it would cost at "today's price" and what that total might be. Yes, this takes time, but it helps everyone learn what the best price is. If corn is always 89 cents a can, you know that two cans for $1 is a sale, and three cans for $1 is the time to really stock up. Is it wiser to purchase 10 lbs of sugar at the warehouse store than it is to purchase the grocery store's 4-lb bag that's on sale? Often what we perceive (or are led to believe) is a deal isn't a deal at all. Compare ounces and pounds for best savings.
Keep a copy of your master list in your Recipe Journal and a second one in your car, so that you can take advantage of super sales you might run across unexpectedly. You are training your children to be good stewards.
Plan for Sale Shopping
If you decide ahead of time what you will make this year and create a master list, you can begin to stock up when the sales occur. Normally, groceries go on sale every four to eight weeks. During the holidays, there will be sales aplenty!
Watch for the "loss leaders," which are great prices that draw shoppers in—at a loss to the store. Stock up on the loss leaders you need for your master list, and be sure to check them off as you buy them. Continue to mark and store items for holiday feasts.
Plan for Coupons
Coupons can be a great way to save money, if you purpose to buy only things you will use or donate! If you use coupons, organize your coupons in a pretty box. Better yet, just hole punch the entire coupon section of the Sunday paper and put it in a notebook.
Check out some of the wonderful new savings tools available on the web. Not only do they track the sales at grocery stores in the area, but they also tell you which coupons to use to get things for next to nothing. Many consumers use the Grocery Game (http://www.grocerygame.com/), which charges a fee for their services.
Better yet, help stamp out hunger with the Coupon Mom and her great (http://www.cutouthunger.com/) site. Similar to the Grocery Game, the point is to fill the shelves at your local church or food shelter with the free, extra things you get but that your family won't use. This is a super project in which your kids can participate to help bless other families this Christmas. The more food prices increase, the fewer donations are received at food pantries, so your donations can be a huge help to families in need.
Dollar Plan
Have you been to the Dollar Store lately? In between the aisles of clutter, there are treasures. Recently, I found five boxes of name-brand organic mushroom broth for $1 each, organic green tea, scrapbooks, and some beautiful gift books for $1 each. Paper supplies, napkins, plates, cups, and cleaning supplies can be found at the Dollar Store. The trick is to walk in with a set budget and stick to it. Overspending on "good deals" is not saving money; it is spending money you don't have.
Plan to Succeed
We all know the old adage, "If you fail to plan, you plan to fail." If you take that to heart during the holidays this year, you can manage to squeeze some wonderful celebrations out of a tight budget simply by submitting your needs to the Lord, planning ahead, shopping deliberately, and sticking to your budget. Your kids will learn great lessons about being a careful steward of what the Lord has provided, and you will be able to confidently plan for the holidays, knowing you are staying within your budget.
You can do this! Your family will be richer in holiday spirit because of it! May the Lord bless you and keep you, as you celebrate His provision and mercy at Thanksgiving and celebrate His glorious, perfect birth!
*This article published November 17, 2008.
---
Lisa loves to share what she is learning about saving time, money, and effort while going green at her website, http://www.theprudentwife.com/. Find healthful recipes, homemade cleaners, natural beauty recipes, and lots of money-saving tips! Visit The Prudent Wife for ideas on keeping Christ the center of Christmas, including simple ways to celebrate Advent. To get lots of great ideas coming your way year round, sign up for the free Prudent Wife newsletter when you visit!

Copyright 2008 The Old Schoolhouse Magazine, LLC
www.thehomeschoolmagazine.com


This article orginally appeared in the Fall 2008 issue of The Old Schoolhouse Magazine, LLC
Reprinted with permission from the publisher.