Money Shaky? 10 Ways to Get Your Financial Footing

Stephen Bloom, a lecturer of economics and personal finance at Messiah College and an estate planning attorney, has identified 10 building blocks for solid financial foundations. His list:
1. Make the World's Best Investment
You can search for a lifetime, but you won't lock-in a better return on investment than you get by simply paying off your high-interest debt.
2. Work Your Butt Off
Sorry, there's no substitute for plain old hard work.
3. Have Fun Spending
Really, it's OK! But do your spending according to a plan. You can call it a budget, but calling it a spending plan makes it seem more enjoyable. Write down the income you have, what's most important for you to buy with that money, and then spend -- but only on those things!
4. Witness a Wealth Miracle
With stocks, real estate, interest rates and salaries down, it might seem like the notion of saving is a pie-in-the-sky fantasy. But the basic truth remains: To build wealth for the future, you've got to invest part of what you have today. Sticking with a diligent, steady savings plan leads to miraculous growth over the long haul.
5. Live Large by Living Smaller
Want to feel rich? Spend a little less than you earn. Want to feel poor? Spend a little more than you earn. It's just arithmetic, but many of us have been living like we don't believe in math. Well, our rebellious experiment in excess is over now. Math wins. Living within our means is not only our best option; it's our only sustainable option.
6. Become Indispensable
Jobs are harder to find and harder to keep. How do we stay viable and relevant to the needs of our employers or customers? We become indispensable. To do that, we've got to focus relentlessly on learning. Lifelong continuing education is now essential to our economic livelihood.
7. Don't be a Sucker
Shady financial schemes are the quickest way to wreck our finances. Nobody wants to be a sucker, but millions are. From Madoff to multi-level marketers, from lotteries to online frauds, scam artists are plotting ways to separate us from our wealth. Remember, if it sounds too good to be true, it is.
8. Plan, But Not Too Much
Cover your bases. Get solid advice from reputable legal and financial advisors. Execute your plan, then relax. Avoid the trap of becoming so obsessed with planning for every contingency that you forget to stop and appreciate all you have.
9. Give Until It Feels Good
From the pages of the Bible to the pages of the latest newspapers, the story is the same: Those who give generously experience a joy like no other.
10. Put Your Trust in the Right Place
In the end, our material possessions go away, every last bit. We take nothing with us out of this life -- not money, investments or toys.
Posted May 22, 2009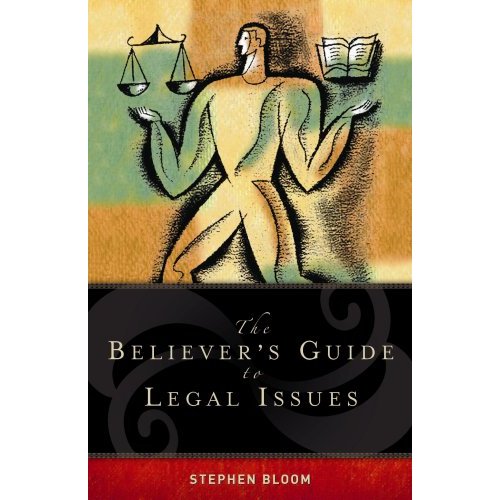 Stephen L. Bloom is a Christian lawyer serving clients throughout Pennsylvania. He wrote The Believer's Guide to Legal Issues (Living Ink Books) and frequently speaks on Christianity and law. For information, visit his website www.IsThereALawyerInTheChurch.com.
Article originally published in the The Patriot-News (Harrisburg, PA).