Our Journey to Debt Freedom in an Upside-Down Kingdom
Emily Massey

2015

14 May

COMMENTS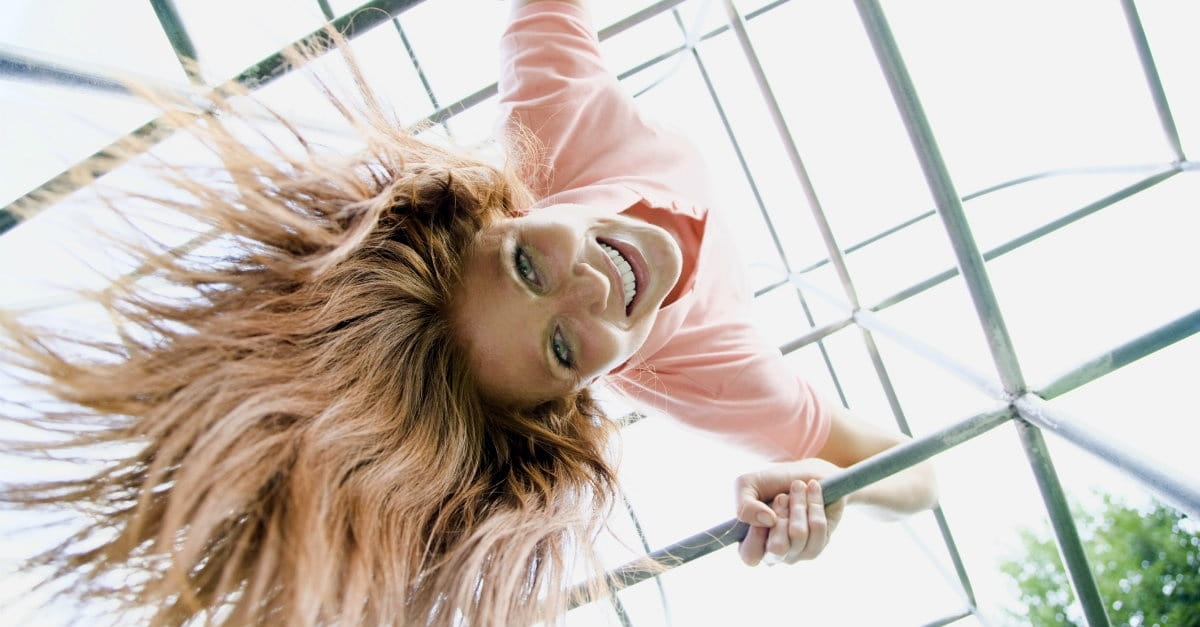 ---
Seek the Kingdom of God above all else, and live righteously, and he will give you everything you need. (Matthew 6:33 NLT)
When my husband, Paul, and I decided that I wouldn't return to work after I had my son, we knew that we would be entering a season of trusting God like we never had before concerning our finances. We continually stood on the promises of Matthew 6: God feeds the birds and clothes the lilies of the field, so surely He would feed and clothes us!
It has now been seven months that I have been a stay-at-home momma, and we can gladly say that God has not waivered from His promises to take care of His children's needs. He has gone over and above time and time again, from people cooking us meals for several weeks straight to only having to buy a few packs of baby diapers so far. He even blessed us with a safe vehicle for our growing family.
We are truly thankful for all that God has provided for us, knowing that He rewards those who diligently seek Him and trust Him at His Word (Hebrews 11:6)!
A couple months ago, we realized that God was calling us to become better stewards of these blessings and get out from under the weight of debt so that we will be able to give more of ourselves for the Kingdom of God to help reach people for Jesus. We cut up all of our credit cards, like Mr. Ramsey suggests, and began the journey to debt freedom.
To many, the task seems insurmountable considering our income has been just enough to bill pays and buy groceries, but we know that God has never disappointed us when we listened and obeyed Him.
Paul's job suddenly offered him countless hours of over-time and paid writing opportunities have been presenting themselves left and right for me. We know that our debt-free goal will take a lot of discipline, but we have chosen to keep God at the very center of every financial decision, no matter how illogical it might sound to us or anyone else around us.
Most recently, the Lord gave us another seemingly illogical financial move- literally. He's asked us to sell our house, of which we have only "owned" for barely two years, and move into an apartment. To most, this looks like a step backward. Not many people would be willing to give up the luxury of a spacious house with a finished basement, two-car garage, and fenced in back-yard and sell (or give away) furniture that fills up that home to down-size a growing family's life into a two-bedroom apartment.
But we will...
...and are.
Why?
Because the Lord told us to and we believe in being obedient to Him, even when it doesn't make sense to our natural minds. Any time we have ever stepped out in faith and trusted His instruction, God has blessed us more than we could have ever imagined, and our lives turn out better than if we had tried to do things on our own and in our own strength.
Of course, those blessings aren't the reason we obey the Lord; they are just a perk of being His children. Ultimately, we are blessed so that we can be a blessing to others.
So as children of God, we learn to walk by faith. Faith is God's reality of what the future looks like, but God sees it in the present and wants us to believe with Him.
To our human nature, faith isn't always easy. We long to be able to experience life with our physical senses and when we cannot see something or if something doesn't feel good, we tend to try to run away from the situation or take matters into our own hands and gain control of the situation. Instead of running away from the situation that God is asking you to follow and believe with Him, we must run to God's ways which are higher than our own (Isaiah 55:9).
His ways are what I like to call "Kingdom ways," as described in Matthew 6:33, and they are typically the opposite of the world's ways.
Jesus tells us in Mark 8:35:
For if you want to save your own life, you will lose it; but if you lose your life for me and for the gospel, you will save it (GNT).
When we deny ourselves and surrender our plans and desires, we open up our life to God's greatest adventures. When we learn to release every area of our life to God, that is when He can truly start to work through us. That's when we will see true change in ourselves and in our world.
We trusted and believed that when God told us to sell our house, He would also provide the seller and very quickly. Our house was only on the market seven days. SEVEN. DAYS. On the seventh day, we already had a contract on the house and all of the papers were signed by noon that day.
Seven is a very significant number to God.
The Meaning of Numbers: The Number 7
Used 735 times (54 times in the book of Revelation alone), the number 7 is the foundation of God's word. If we include with this count how many times 'sevenfold' (6) and 'seventh' (119) is used, our total jumps to 860 references.

Seven is the number of completeness and perfection (both physical and spiritual). It derives much of its meaning from being tied directly to God's creation of all things. According to Jewish tradition, the creation of Adam occurred on October 7th, 3761 B.C. (or the first day of Tishri, which is the seventh month on the Hebrew calendar). The word 'created' is used 7 times describing God's creative work (Genesis 1:1, 21, 27 three times; 2:3; 2:4). There are 7 days in a week and God's Sabbath is on the 7th day.

The Bible, as a whole, was originally divided into 7 major divisions. They are 1) the Law; 2) the Prophets; 3) the Writings, or Psalms; 4) the Gospels and Acts; 5) the General Epistles; 6) the Epistles of Paul; and 7) the book of Revelation. The total number of originally inspired books was forty-nine, or 7 x 7, demonstrating the absolute perfection of the Word of God.
Knowing this, it isn't hard for us to see God in the midst of our current financial situation. We know that He is with us in every decision and every season.
In this season, He is asking us to trust Him with our finances, even if what He is asking goes against society's timeline and ways.
Even if selling our home and moving back into an apartment looks like we are moving backwards as a family, I don't care one bit.
I don't walk by sight, I walk by faith!
Enjoying my stroll on the roads of this upside-down Kingdom that God created, with heaven on my mind and eternity in my heart, ready to see what God is going to do through us next!
Sources for Our Journey to Debt Freedom in an Upside-Down Kingdom:
http://www.daveramsey.com/articles/content-center/category/lifeandmoney_debt/?snid=start.debt-b
http://www.biblestudy.org/bibleref/meaning-of-numbers-in-bible/7.html