Twelve Tips for an Easier Home Purchase
Steve Diggs

No Debt No Sweat! Christian Money Management Ministry

2004

25 Jun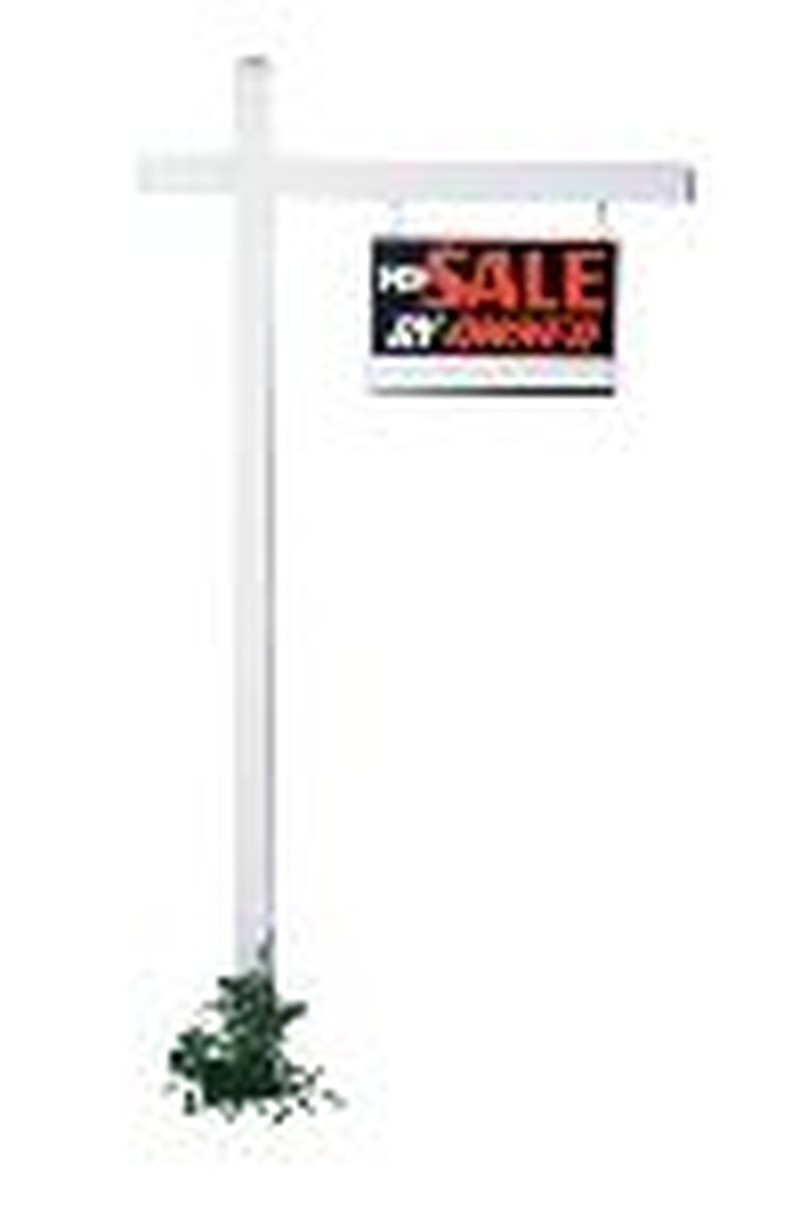 As I present the No Debt No Sweat! Christian Money Management Seminar at churches and in other venues around the country, lots of people have questions about home buying.  Following are 12 thought sparklers that I can tell you from personal experience.  These should make for a happier, easier home buying experience:

1) Make the decision with prayer.  Before you decide to buy a home, go before the Father and ask for His guidance and leadership.  Ask Him to open (and, if necessary, close) the doors in your decision-making process.  Be sensitive to His direction.

2) Get wise counsel.  Talk to your parents or other older, wiser, more mature people about your plans.  Ask questions about their home buying experiences.  Often gray hair hides a lot of wisdom 

3) Get to know the area.  This is especially important if you have recently moved into a new area.  First impressions are not always correct.  You wouldn't be the first person to buy a home in a neighborhood that appears perfect at first blush -- only to live to regret the decision.  Renting for a while and becoming familiar with a new town can pay big, long-term dividends. 

4) Learn about real estate.  I know that most of you aren't as jazzed about real estate as I am.  But since this may be the biggest investment you will ever make -- doesn't it seem wise to do some research?  As part of the home buying process, I would encourage you to buy a good book or two on the subject.  Begin perusing the "for sale" ads in the paper and realty magazines in your area.  Get on the web and do some reading.  Visit some open houses.  In a phrase:  Get smart about real estate!

5) Get pre-qualified or pre-approved for your mortgage.  Before you start house hunting it's a good idea to meet with a mortgage lender (make that several mortgage lenders) and discuss rates, options, and various programs for which you may be eligible.  Sometimes this is done informally (often referred to as "pre-qualifying the buyer").  By simply reviewing your credit history and financial situation a mortgage lender can give you an estimate of what you can qualify for and how much it will cost.

Get all the t's crossed and i's dotted, then you may prefer to get fully pre-approved for your mortgage.  After submitting all the required material, the lender will submit the package to underwriting.  Then, if you qualify, they can make a firm commitment on your loan.

Another reason I like to see people arrange their financing before they begin house shopping has to do with what I call "negotiating leverage."  When a buyer enters the market with a loan already approved, Realtors and sellers take him more seriously.  When he makes an offer (even at a reduced price) it gets their attention.  In the event that two people are bidding on the same house -- one with an approved loan and one without -- which do you suppose will win?

6) Decide whether or not you want an agent's help.  There is not a right or wrong way to do this.  Some people like to shop without an agent, others want the help that an agent can bring to the party.  A good real estate agent can be worth her weight in gold.  If you decide to use an agent get references from friends, business associates, and people at church.  Sometimes mortgage people and bankers can make helpful recommendations.   Be sure to get to know the agent before you begin looking at houses.  Meet over dinner and discuss his qualifications and your desires.  Also, be clear as to whom your agent's legal and moral allegiance is to. You may be surprised to learn that since the seller is paying the commission, the agent's responsibility may be to the seller. Before you share personal information or discuss strategy, it's best to confirm that the agent is going to be on your side of the fence.

7) Get good legal representation.  Something that blows my mind is the cavalier way some people handle the legal side of home buying.  This may well be the biggest investment of your life -- think twice before you go it alone!  Personally, I prefer to use my own attorney whenever I'm involved in a real estate transaction.  He is my eyes and ears in an arena that I don't fully understand.  It's his job to advise and protect me.  Believe me, the few extra dollars that it costs to hire a good lawyer is nothing compared to the problems you can run into without one.

8) Don't be afraid to ask lots of questions.  Home buying is no time to be
embarrassed to ask questions.  Also, if some less than satisfactory answers are given, it may help as you negotiate a final price.
Some of the questions that I might ask are: 
• How long has the house been on the market?
• Why are you selling?
• Have there been any problems in the neighborhood?  Crime or vandalism?  Troublesome neighbors? 
• Are there a lot of other homes selling in the neighborhood?  If so, why?
• Is there a homeowners' association?  If so, what does it do?  What will it expect from me?  How much are the fees?  What do they include?
• What are the property taxes?  Are they likely to go up in the near future?
• What property easements are there?
• Has there ever been a problem with flooding, or other natural disaster?
• If there is a basement, does water get in when it rains?
• How old is the roof?  What about the air and heat systems, etc?
• What do the utilities average per month?  Don't hesitate to ask for a look at the past year's utility bills.  If the seller really wants to sell the house, and if he has nothing to hide, this shouldn't be a problem.

9) When you find the right house -- don't be afraid to make an offer.  For first time buyers this can be tough.  It's a big decision.  You don't want to make a mistake.  But don't let irrational fear keep you from doing what logically you know is right.  If the house fits your predetermined budget, needs, and other criteria -- don't let a set of cold feet send you running in the other direction. 
Your realty agent (and, possibly an appraiser of your choosing) have helped determine a fair price.  You are armed with all pertinent information -- you are fully educated.  Now is the time to step up to the plate.  While there is no law that says you have to offer full price, it is important to be realistic.  Every real estate agent has a story of a sale that fell through because a prospective buyer went on a last minute "fishing trip" to see if he could low-ball the seller.  The seller, insulted by the unrealistic offer, refused to make a counter offer -- and everybody lost.  Be careful to be within the ballpark with your first offer if you really want the house.

10) Don't be a shy negotiator.  There is almost always room for negotiation in a deal.  The trick is to find a win-win approach.  Maybe the seller has an emotional attachment to an old family chandelier in the entry hall that he wants to take when they leave.  My advice is not to argue with him over that chandelier.  Instead, why not ask him to replace it with another one? 
Look for things in the negotiating process that will sweeten the deal for you without harming the seller.  For instance, you might ask that the drapes be included at no extra cost.  Homebuyers sometimes forget how expensive items like drapes can be, and most sellers won't be able to use their old drapes at a new house.

11) Consider having the house inspected.  If you have any questions about the condition of the house or its systems, it might be wise to agree that the sale is contingent on the house receiving (at your expense) an inspection and a satisfactory rating from a qualified home inspector.

12) Tie up loose ends.  Just because the contract is signed, that doesn't mean your work is finished.  There's still a lot to do.  Don't forget to shop for the best deal on homeowners insurance.  Also, begin planning the actual move.  Will you use a moving company, rental truck, or, will you simply impose on the good nature of your friends?


Steve Diggs presents the No Debt No Sweat! Christian Money Management Seminar at churches and other venues nationwide. Visit Steve on the Web at www.stevediggs.com or call 615-834-3063.  The author of several books, today Steve serves as a minister for the Antioch Church of Christ in Nashville.  For 25 years he was President of the Franklin Group, Inc.  Steve and Bonnie have four children whom they have home schooled.  The family lives in Brentwood, Tennessee. 

A complete financial compendium, 19 chapters
• What you can do today to get out of debt and kill the Debt Monster
• A,B,C's of handling your money God's way
• How to save, invest, and retire wisely
• How mutual funds work
• How to stop fighting over money
• What to teach your kids about money
• Learn how home & car buying, college financing and insurance work.
• How to develop a budget that works-FOREVER!
• Features simple charts, graphs, and easy-to-use forms.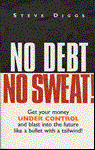 Click here to LEARN MORE or to ORDER