When Students are Athletes: Balancing the Equation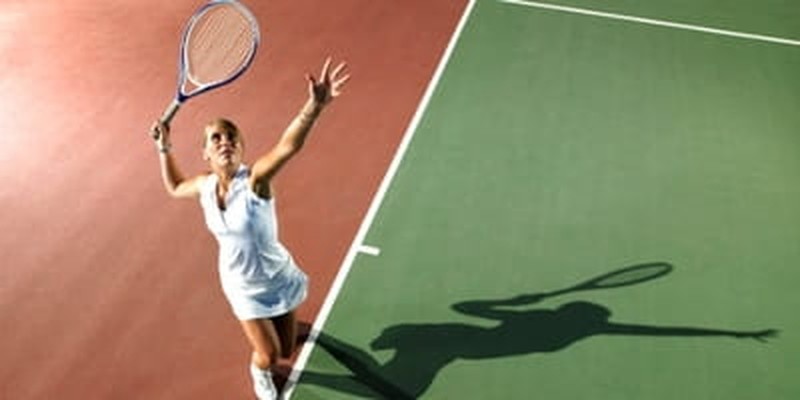 Raquel Pedraza's typical day begins at 5:45 a.m. when she wakes up, showers, dresses, and eats breakfast. She and her mother depart the home at 7:15 for an hour and a half commute in the snarl of freeway traffic in Southern California, reaching their destination at 8:45 – the tennis courts Raquel diligently trains on every single day. She then engages in six hours of intense physical fitness and tennis lessons with her trainer. Raquel doesn't return home until nearly 5 p.m. On a daily basis, it is more time than a full-time job requires. How does quality schooling fit into the equation?
According to Mitchell Stevens, associate professor of education and sociology at New York University and author of Kingdom of Children: Culture and Controversy in the Homeschooling Movement, "Homeschooling is an especially good educational strategy for children with exceptional talents. Parents can organize learning around the passions and skills of their children."
In Raquel's case, this theory rings true. "The Bridgeway Academy curriculum is online and available to me anywhere in the world, at any time I want to access it," she says quite enthusiastically. Raquel takes advantage of the long commute to squeeze in her academics, and also studies in the evening after all her tennis requirements are met, and she can really focus. "I can work at my desk all evening in my comfy p.j.'s … it's awesome!"
But still, some parents find the decision to allow their child to "go for it" much more difficult and frightening. What if they get injured? What if their son or daughter ends up NOT making the athletic "grade" at the collegiate or professional level? If their education has been diverted to focus on athletics – what then?
Utilizing Momentum
There seems to be a theme among kids who have chosen the athletic career path at an early age. They are motivated individuals. And their parents are too. According to homeschool mom Diane Price, mother of Olympic gymnast Elizabeth "Ebee" Price, "Once we finally made that move toward homeschooling, the process wasn't as difficult as we thought it would be. With Bridgeway Academy, all the materials you need are there for you, and if you don't like one set, you can always choose another." The Prices all work together to make sure Elizabeth's demanding athletic schedule works. And often it means adjusting their own work schedules to make it work.
Parents and children with high motivation levels and a positive attitude gravitate toward homeschooling with the same level of vigor and enthusiasm. Encouraging a child to attack his or her own education with as much intensity as their athletic program is not such a big pill to swallow. "The paradox of home schooling is that freedom from adult time management usually results in an increase in time-management skills by the children," says professor Stevens. "Home schooling obliges them to be more responsible."
School Districts and Disagreement
Individual school districts vary widely on whether or not homeschooled children are allowed to participate in school sports activities. It's a hot debate right now as to what the rights of homeschooled children actually are. Some argue that since they have voluntarily circumvented the public school system, they are not entitled to draw school resources and participate in school-related athletics. Others hold the view that since homeschool families still pay school taxes to fund their district, they have every right to enroll their child in district sports. Some wonder why no one is considering the best interests of the children in these arguments! Although the homeschooling movement is slowly gaining ground, popularity, and rights, you may still need to put up a fight in the area of athletics.
Checklist for Parents of Athletes
If your homeschooled child is interested in taking athletics to the next level – or if you are considering homeschooling a child of special talent – ask yourself these important questions.
Is your child a highly motivated individual, who makes decisions and sticks with them?
Do coaches or other experienced adults in the sports industry feel your child is athletically gifted?
Is your own work schedule flexible enough to allow for homeschooling as well as traveling for practices and games, and even out of state or the country?
Are you willing to accept the homeschool challenge and diligently watchdog your child's educational progress?
Do you have a family support system – or others you can truly rely on to help you?
Do you have the finances necessary to pay for coaching/training/curriculum demands?
Is your child mature and responsible for his or her age?
Does your child enjoy learning in general?
If you've answered yes to the majority of these factors, a restructuring of your family's goals and needs may be in order. And know that being the parent of a homeschooled athlete is by no means an easy task. Sometimes, it's downright tedious and frustrating. But the rewards can also be great. Raquel Pedraza is an ecstatically happy student as well as being ranked #2 in the nation for her tennis skills.
Regarding homeschooler Elizabeth Price's whirlwind bid for the Olympics in London, her mom Diane – although a bit tired, remarked that "It's just been an amazing thing to watch. She knows she can accomplish anything she sets her mind to and she can make anything she wants happen." We would like to note, all of Elizabeth's work has paid off in the classroom as well – she just received a full ride scholarship to Stanford!
Jessica Parnell is passionate about homeschooling. A wife, mother and former public high school teacher, Jessica has transferred this passion into her career as Principal of Bridgeway Homeschool Academy. Her passion grows out of a deep desire to see every child reach their God given potential and purpose through faith-based, customized, and flexible homeschooling. With over 25 years of experience helping over 24,000 families to homeschool their way, Jessica is dedicated to helping families understand the freedom that comes with homeschooling and to empowering parents, a child's first teacher, to feel confident in taking control of their child's education. www.homeschoolacademy.com
Publication date: July 2, 2014